NEWS: Los Angeles Lymewalk/Worldwide Lyme protest May 18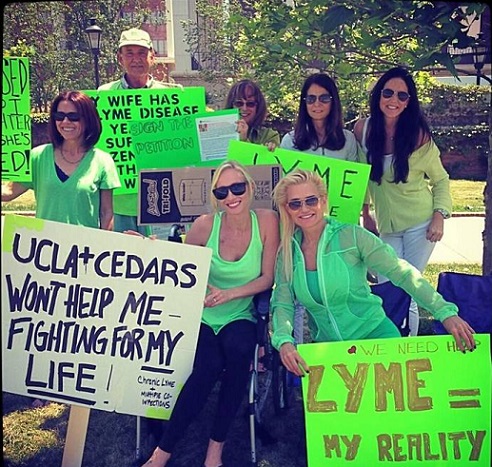 This year's Los Angeles Lymewalk in being held in conjunction with the Worldwide Lyme Awareness Protest. Help focus attention on the global risks of tick-borne diseases and raise money for Lyme disease research.
Dana Walsh, featured in the award-winning documentary UNDER OUR SKIN, is among the speakers at this year's Los Angeles Lymewalk, to be held noon to 4 pm on Sunday, May 18, at Palisades Park in Santa Monica.
Walsh has inspired many people with Lyme disease to keep working towards getting better. As shown in the film, she left her job as a rock-and-roll event promoter to focus full-time on recovering from Lyme disease. Drawing on what she learned from her own health journey, she now helps others heal through projects that focus on holistic recovery, including the "Seven Essentials to Living Health" and "Lyme Less Live More."
Also speaking at the event is Mara Williams, author of the Lyme book "Nature's Dirty Needle." She has seen both sides of Lyme disease, as a medical professional and the mother of a gravely ill daughter. Williams, a certified nurse practitioner who specializes in treating tick-borne illnesses, says, "I understand in every fiber of my being how devastating this illness is for the patient and their loved ones." She is the driving force behind Inanna House, a planned in-patient Lyme treatment center open to anyone, regardless of ability to pay.
To help raise money for Lyme disease research, you can make a fundraising page to share with family and friends, or you can donate to somebody else's fundraising page. The is no charge for the event itself. (If you cannot join us in person, you can still make a page or donate to one.)
Even if you are not up to the "walk" part of things, please come for the speakers, activities and camaraderie.
Beautiful Palisades Park overlooks Santa Monica Beach and the Pacific Ocean. Meet us at the gazebo on Ocean Avenue between Washington & Idaho. 
Click for map.