Read the latest documents from Lyme lawsuit against IDSA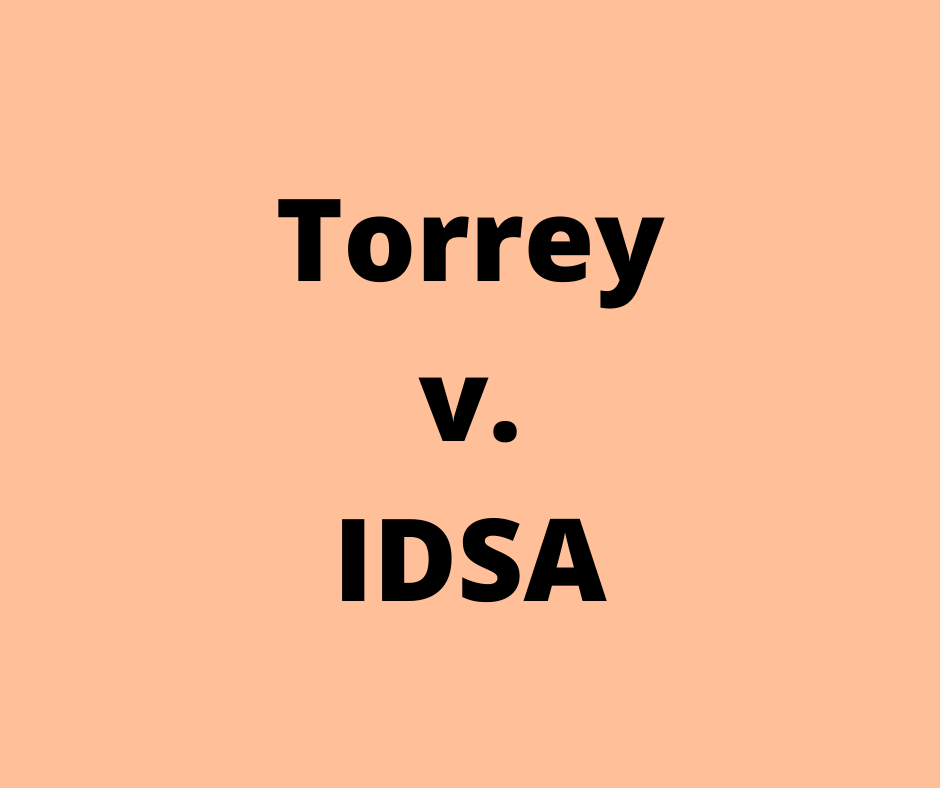 From journalist Mary Beth Pfeiffer on Facebook:
"I have posted the latest documents in the Torrey v. IDSA case on my website. As many know, the lawsuit was dismissed in federal court in Texas. More than 400 documents were filed in the case since 2017; I've posted the key filings.
"The dismissal will be appealed, I'm told. One good outcome is this: Eight insurance companies chose to settle the case. This development might help others to convince insurance companies that claims for care should be paid.
"This isn't enough. But it says something about a medical system that fails to recognize the pain of many Lyme disease patients and their inability to get good care."
Court filings
Here is background on the case from the latest court document. [Red comments in brackets have been added for clarity.]
Plaintiffs sued Defendant in November 2017. Docket No. 1. Since filing their Original Complaint, Plaintiffs have maintained the allegation that Defendant [the Infectious Diseases Society of America], the Doctors [the authors of the IDSA Lyme guidelines] and the Insurance Defendants [eight insurance companies named in the original suit] have engaged in a decades-long conspiracy to deny the existence and prevent treatment of chronic Lyme disease.
Plaintiffs alleged that doctors have known for a long time that while many patients who contract Lyme disease may be cured with short-term antibiotics, up to 40 percent of patients do not respond to short-term antibiotic treatment.  
These patients require long-term antibiotic treatment until the symptoms are resolved. Though the Insurance Defendants initially provided coverage for long-term antibiotic treatment of Lyme disease, the health insurance industry made a concerted effort in the 1990's to deny coverage because long-term treatment was too expensive. 
The Insurance Defendants enlisted the help of doctors who were researching Lyme disease—the IDSA panelists—and paid them large fees to develop arbitrary guidelines for testing Lyme disease. 
Once these guidelines were established, the Insurance Defendants denied coverage for patients who did not meet the new stringent Lyme disease testing protocols and prevented Plaintiffs from obtaining the antibiotics needed to treat their Lyme disease.
Click here to read the rest of this document.
The IDSA had also asked the court to impose legal sanctions (penalties) against the patients who brought the lawsuit. The court refused to do that.
Mary Beth Pfeiffer, author of "Lyme: The First Epidemic of Climate Change," maintains a website with information about this lawsuit. Click here to see court filings and other history of this case.