NEWS: Dr. Jones named "Ray of Hope"; kids to make it a "star-studded" gala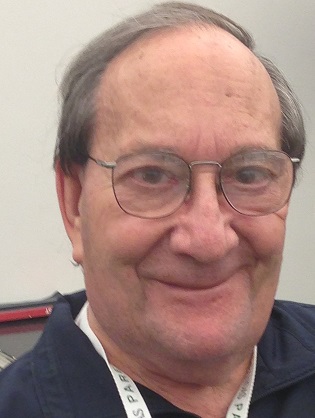 ILADS will give Lyme-treating pediatrician Charles Ray Jones its "Pioneer Award" in Washington DC, Oct. 11. Children who have been helped by Dr. Jones are invited to decorate a star with a message of appreciation.
From ILADS:
Each year, the International Lyme and Associated Diseases Educational Foundation (ILADEF) hosts a gala charity dinner to raise funds to support its Physician Training Program, Lyme Basics Course and other educational and training programs presented regionally and internationally. As part of the annual event, ILADEF honors a professional for his or her dedication to the advancement of diagnosis and treatment of Lyme and other tick-borne illnesses.
This year, ILADEF will present the Pioneer Award to Charles "Ray" Jones, MD, the pediatrician who has been a Ray of Hope to thousands of children and their parents who struggle with the consequences of Lyme and other associated diseases. Dr. Jones, like other medical pioneers before him , has had to withstand the scrutiny and criticism of his peers as well as, professional and governmental organizations in his ground-breaking work. In the course of his seminal work treating children with tick-borne illnesses, Dr. Jones has always been committed to his promise to the Hippocratic Oath:  First, do no harm.  His dedication to healing children with these illnesses means that his patients will grow up to optimize their potential and experience a successful future.
Like most pioneers, his perseverance has come at an enormous cost. His customized approach in treating children with Lyme and its associated diseases has been challenged by power professional and governmental forces who disagreed with his treatment methods.  Despite substantial legal costs and as well as a negative impact to his practice and health, Dr. Jones was not deterred from a course which he knew to be right. With courage and determination, he continued to dedicate his life to his patients and their families. In turn, his patients, families, colleagues and others supported him throughout his ordeal.
Now is your time to show your appreciation for all that he has done to enhance the lives of others. We invite you to attend ILADEF Gala to celebrate the accomplishments and courage of Dr. Jones, this "Ray of Hope" for children with tick-borne illnesses. Make your reservations to attend the Pioneer Award Dinner at the ILADS Washington Conference website.
For those of you who cannot come to Washington but would like to honor Dr. Jones, you can show your appreciation for his life and work by making a donation in his honor at the ILADS conference website.  Money raised in honor of Dr. Jones will support educational initiatives, including teaching pediatricians about treating Lyme and its associated diseases.
A special way for children to participate:
Kids, we need your artistic skills to help make the gala for Dr. Jones a truly star-studded event!  At the same time, you can help ILADEF raise money for programs to teach more pediatricians about Lyme disease and its associated illnesses.
Download and print the pdf file and decorate it. Sign your artwork! You can write a note to Dr. Jones on the star too if you'd like.
Decide how much money to donate to the fundraiser — $5 or $10 would be great, but any amount will help.  Checks should be made out to ILADEF.  The memo can say "Dr. Jones Gala."  Put your artwork and check in an envelope and mail it to:
ILADEF Gala
c/o Sue Ferrara
PO Box 3202
Mercerville, NJ 08619
Or you can donate on the ILADS website using PayPal.
The stars will be used to decorate the room where Dr. Jones will be given the ILADEF Pioneer Award.
Please try and have all artwork and checks in by October 5, 2014.
Editor's note: This is an ILADS-sponsored event and donations will go to the ILADS education foundation (ILADEF), with some of the funds earmarked for pediatric training. This is separate from donations that go to support Dr. Jones' office expenses.