NY Lyme advocate joins Gillibrand, calls for implementing law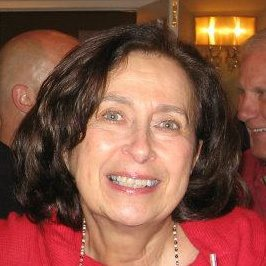 At a recent press conference in Ulster County, New York, US Senator Kirsten Gillibrand called on the Trump administration to implement Lyme disease-related provisions of the 21st Century Cures Act. Click here for more about that.
At the event, Gillibrand also asked New York Lyme disease advocate Jill Auerbach to give some personal insights about the impact of Lyme disease. Here is the text of Auerbach's remarks.
Senator Gillibrand, thank you for asking me to speak today.
Ticks and tick-borne diseases—some even more serious than Lyme disease—have been allowed to spread unabated for 43 years. What was once a local concern in Connecticut is now a national problem.
Nothing has been accomplished to stop the spread of ticks and the voracious diseases they carry, which infect us, our children, pets, and wildlife. Tick-borne diseases affect about 400,000 people in the US each year.
Lyme disease remains undiagnosed in many due to the lack of a gold-standard test, causing long term illness and even death. Too many people remain ill, some totally disabled.
For myself, I was undiagnosed for a decade, finally leaving my job as an IBM systems programmer. Diagnosed almost a year later, when my life seemed over. After being treated for almost a year, I was able to return to my profession, a productive member of society again.
As horrid as the physical symptoms were, the cognitive effects were devastating, such as, not knowing whether to put a stamp on the left or right side of an envelope.
I also contracted babesiosis, running fevers of 104 -105, and luckily survived. My entire family was affected. Our son would close the door of his room, pull the covers over his head and cry. It almost broke up my marriage, our finances were drained, and more. And I consider myself one of the lucky ones!
Cost to society
In 2015, the estimated treatment cost of just Lyme disease was $1.3 billion, while far exceeding that was the estimated total cost burden to society which is well over $3 billion.
Those estimates do not include all the other tick-borne diseases. At least one of which has affected our blood supply and has sickened and killed some transfusion recipients. However, governmental agencies spend a pittance on research.
When a three year old had 32 nymphal ticks removed from her body after visiting a park, and a 17 year old teen died from undiagnosed untreated Lyme disease after a month of illness, you know it's way past time to do something!
Thanks to Senator Gillibrand and members of both parties in Congress who fought for the public to obtain this bipartisan law on tick-borne disease. It will finally bring the brightest and the best on all sides together in a working group to look at all of the science under the Secretary of Health and Human Services, Dr. Price, to address real answers.
The answers that are needed:
An accurate test for active disease
Cures to suffering
Tick research for drastic reduction of the tick population and to block tick ability to transmit disease
Increased funding commensurate with the impact of the disease on society
Tick research holds the most promise to bring about fruitful solutions to stop ticks and stop disease, yet this field of study is ignored and receives only a pittance of funding.
A coalition of prestigious scientists, Tick Research to Eliminate Disease (TRED), has been established to support this dire need. Until solutions are found, this scourge of disease will continue to march across the USA. Therefore, it is critically important that scientists in this field be included in this federal working group.
Currently, prevention measures are all we have to protect ourselves against the bite of these cesspools of infection, the almost invisible minuscule ticks.
Again, our deep gratitude to Senator Gillibrand for taking action to improve the health of ALL Americans!