Jesse Colin Young "got brain back" after Lyme treatment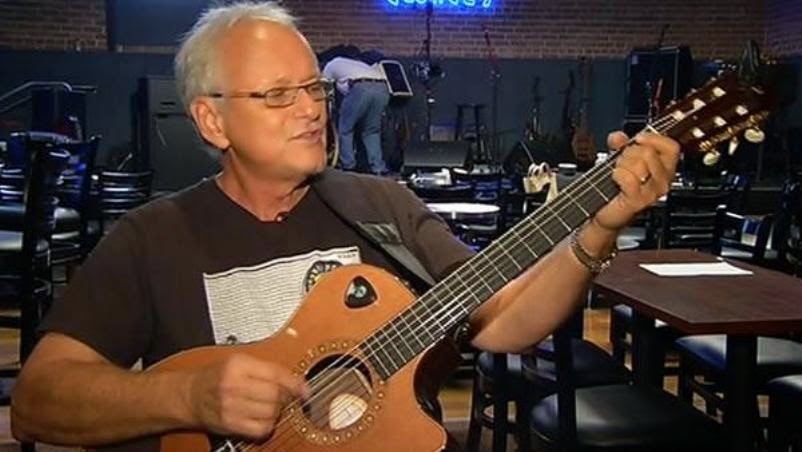 The singer/songwriter/founding member of the band "The Youngbloods" talks about his experience with Lyme disease.
Anyone who was around during the late 1960s is sure to remember these words:
"Come on people now…Smile on your brother…Everybody get together…Try to love one another…Right now."
Jesse Colin Young and the Youngbloods were not the first to record the song "Get Together," but their version became a huge hit and helped propel the group to stardom. In 1972, the band broke up, and Young continued on with a successful solo career.
In 1995, his house near Point Reyes, California burned down, and he and his wife moved to Hawaii. According to a recent interview on the website Classic Rock Here and Now, his life then changed in significant ways.
"So when I started to get kind of crazy and have anxiety and depression in that first year in Hawaii, my therapist said maybe you'd better take some medication… so they put me on some antidepressants."
As is unfortunately quite common, neither his therapist nor anyone else thought to have Young evaluated for Lyme disease—even though the Pt. Reyes area is known to have Lyme-infected ticks and Lyme disease is known to cause psychiatric symptoms, including anxiety and depression.
Years later, Young and his wife moved to her home state of South Carolina, and somebody happened to give her a brochure from ILADS. (I assume it was the one entitled Psychiatric Lyme Disease, but the article doesn't clarify that.) Young says he read it and immediately thought, "Good God, this sounds like my biography…maybe I have Lyme disease?"
He flew to New York to see Lyme expert Dr. Richard Horowitz, who diagnosed him and started him on heavy antibiotics. Young says he "began to get my brain back, my thinking, and a lessening of all those anxiety and panic attacks. It was like getting my life back."
Young hopes his story will help bring attention to the disease.
"Infectious disease doctors in the United States have taken the position that there is no chronic Lyme disease and that the treatment is three weeks of doxycycline…and that's it! There are those of us who have had it for years or even decades….Lyme disease sufferers are not getting the treatment they need. Like me, they may need a year of antibiotics and not three weeks."
I highly recommend you read the entire interview, where Young shares more about his Lyme experience, as well as insights into his music and personal history. Click below to listen to "Get Together."
TOUCHED BY LYME is written by Dorothy Kupcha Leland, LymeDisease.org's VP for Education and Outreach. Contact her at dleland@lymedisease.org.