NEWS: Horowitz Lyme book reaches NY Times bestseller list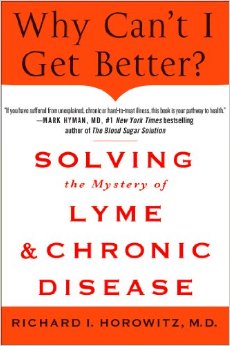 Dr. Richard Horowitz's recently published "Why Can't I Get Better? Solving the Mystery of Lyme and Chronic Disease," is #10 on the New York Times list of top-selling science books.
Those ranked on the list are selected by the science editors from all adult nonfiction books reported to The New York Times for the month of November, 2013. According to the newspaper's website, "These titles are fundamentally based on the sciences; those for which science is more tangential or peripheral are generally excluded. Rankings reflect combined print and e-book sales."
Click here to read the entire list.
Click here for more information about the book.