Hopkins awarded $10 million grant to pursue new Lyme treatments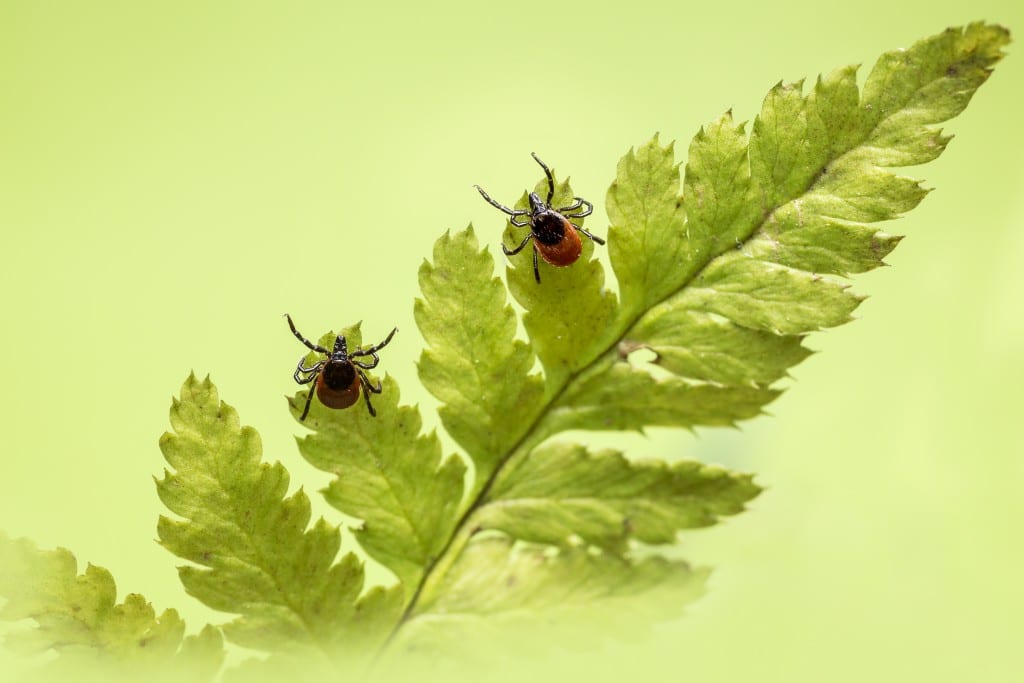 Press release, November 8, 2016:
Johns Hopkins University received a $10 million grant from the Steven and Alexandra Cohen Foundation to explore Lyme disease and develop potential new therapies to address the illness. Johns Hopkins is the only institution in the nation to receive multiple Lyme disease grants from the foundation.
The grant will be divided among three Johns Hopkins research teams led by John Aucott, M.D.; Ying Zhang, M.D., Ph.D.; and Brian Schwartz, M.D.
John Aucott, M.D.
John Aucott, M.D., assistant professor of medicine, and colleague Mark Soloski, Ph.D., professor of medicine, both of the Johns Hopkins University School of Medicine, received a five-year grant for $6 million to support the continuation of the Johns Hopkins Lyme Disease Research Center's Study of Lyme Disease Immunology and Clinical Events, a longitudinal effort that identifies patients at the onset of Lyme disease, initiates standard treatment and follows them over a one-year period. The aim is to characterize those patients that develop post-treatment Lyme disease syndrome and analyze the immunological pathways triggered as the disease progresses in those patients.
"This grant allows us to expand our research and gain a better understanding of the disease," Aucott says. "It also allows for greater diversity among participants so we can get more substantive information that can inform future developments in the field of Lyme research and discovery."
Aucott and Soloski's work will involve detailed clinical, immunological and molecular profiling, and will be done in collaboration with Joel Dudley, Ph.D., assistant professor of genetics and genomic sciences and director of biomedical informatics at the Icahn School of Medicine at Mount Sinai, in New York City. Dudley will support Aucott and Soloski by developing high-level computer modeling that will aid in the analysis of the large data sets.
With support from the grant, Aucott, director of the Johns Hopkins Lyme Disease Research Center, plans to open a new research site each year of the grant. For year one, he has already begun expanding the Green Spring Station clinical research site in Lutherville, Maryland, nearly doubling the number of exam rooms. Aucott also plans to build a Lyme research clinic at Johns Hopkins Bayview Medical Center. For the second year, he is looking to set up a site in Howard County, Maryland. For year three, he hopes to expand into Pennsylvania. His plans for years four and five will explore sites throughout the East Coast.
"As Lyme cases continue to increase in the U.S., there is an increasing need to understand the disease and its outcomes," says Aucott. "We have no way of predicting who will recover and who won't. This grant will allow us to explore why post-treatment Lyme disease syndrome exists, the mechanisms behind the disease and the pathways through which it causes symptoms so that one day, we can use that information to develop ways to prevent the disease or develop more effective drugs. Currently, we don't have a full understanding of the disease or the most effective ways to treat those it impacts."
Ying Zhang, M.D., Ph.D.
Ying Zhang, M.D., Ph.D., professor of molecular microbiology and immunology at the Johns Hopkins Bloomberg School of Public Health, received $2.5 million from the foundation for a five-year grant that will allow him and his team to test potential new ways to treat Lyme disease. The grant will support Zhang's efforts to develop optimal drug combinations to more effectively combat post-treatment Lyme disease syndrome, focusing on developing effective oral drug combination regimens. First, Zhang and his team will develop an oral version of a triple-drug combination that currently is only available through IV. The oral drug combinations will then be tested in vitro (test tube) for effectiveness against Borrelia persisters using novel methodologies recently developed by his group. Next, the drug combinations will be tested in a mouse model of persistent Lyme disease to confirm efficacy, followed by validation in a monkey model, to be performed by his collaborator Monica Embers, Ph.D., from Tulane University.
"This grant is very important for us because it provides stability to the Lyme research program here at Johns Hopkins," Zhang says. "It will allow us to advance potential new and more effective therapies for this complex and intriguing disease. There is currently no therapy available that effectively treats post-treatment Lyme disease syndrome. "We may be able to fast-track the development of new and better ways to treat the disease."
Brian Schwartz, M.D. 
Brian Schwartz, M.D., professor in the Department of Environmental Health and Engineering at the Johns Hopkins Bloomberg School of Public Health, received more than $1 million from the foundation to conduct a three-year, two-phase investigation of Lyme disease in Pennsylvania, one of the hardest-hit regions for the disease.
In phase I, Schwartz and colleagues will conduct a large-scale, population-based study of the epidemiology of Lyme disease using data from electronic health records from the Geisinger Clinic. These data are available for over 500,000 patients from 2001 to present. Schwartz and colleagues will link that information to community data on land use and land cover — for example, agricultural land, forested land and low-density suburban development. In addition, Schwartz will evaluate populations vulnerable to Lyme disease, delayed diagnosis and treatment by looking at these features by age, sex, race/ethnicity, family socioeconomic status, community socioeconomic status, and a variety of other community and environmental variables.
For phase II, a questionnaire-based study will be performed to assess vulnerabilities within the population. This will include aspects of individual, occupational and community risks, as well as an assessment of people's knowledge, attitudes and practices regarding Lyme disease diagnosis, treatment and long-term prognosis. Investigators will also analyze who is getting Lyme disease and why, how long it takes until diagnosis, and appropriate treatment. This research will allow for the evaluation of Lyme disease risk, and assess diagnosis and treatment patterns, with a goal of identifying new management strategies to address Lyme disease.
Discovered more than four decades ago, Lyme disease has now spread rapidly throughout the East Coast and Midwest. It is estimated to afflict more than 300,000 people per year, becoming the sixth most common reportable infectious disease in the U.S. However, little is understood about the complex pathogenesis of the disease, which costs the U.S. economy up to $1.3 billion per year in treatment costs alone.