Hilfiger debuts book in Los Angeles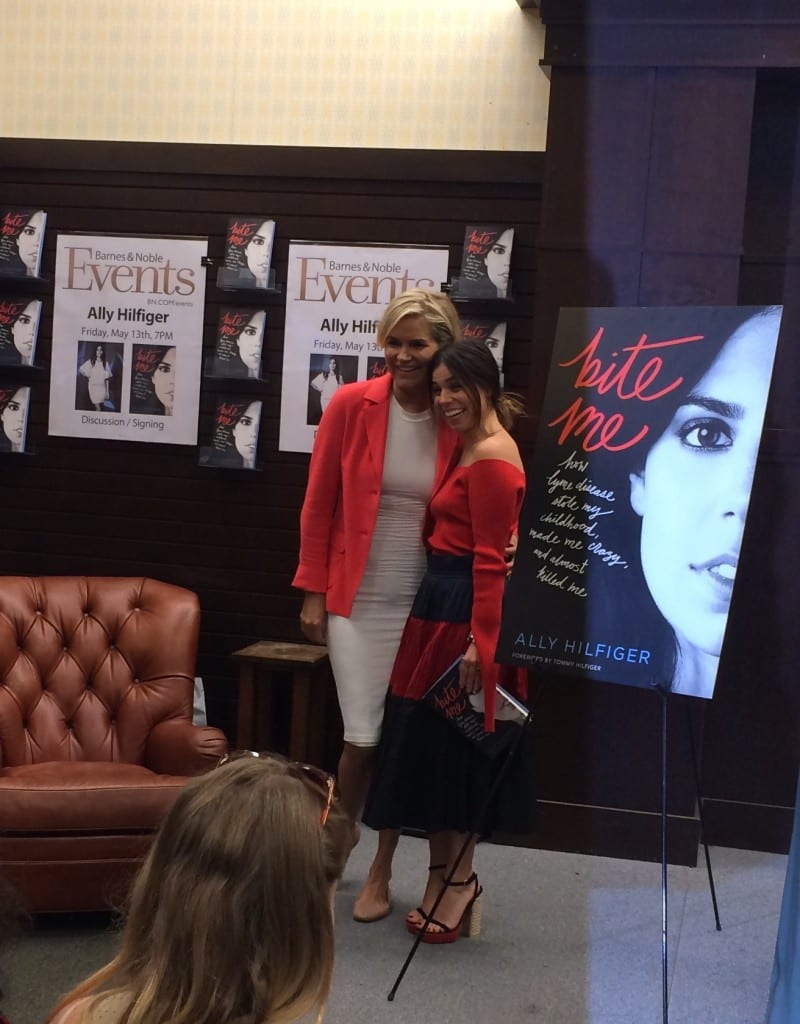 by Sandi Bohle
"In late December 2003……..I opened my eyes in a strange, dark room with cinder-block walls, and in a bed made for an elf………Am I in a hospital? Did I try to hurt myself? Am I in a mental institution? Am I in jail?……..I managed to pull myself up but my head started to spin, so I lay back down and tears began to roll down my face. Where am I? I felt alone, scared, and I could not remember a thing. I recognized the familiar confusion, loneliness, fear, and head pain. I needed to wake myself up from this dream, this nightmare. The nightmare I had been living my whole life."  Excerpt from the first chapter of Bite Me by Ally Hilfiger.
So began the Los Angeles reading of Ally Hilfiger's book Bite Me at Barnes and Noble at the Grove last Friday night May 13.  In an event moderated by Yolanda Hadid, Ally read excerpts from her book and spoke of her journey with Lyme disease.
The audience was predominately Lyme patients who listened intently to every word. The event was then opened up to questions from the audience, which both ladies were more than happy to answer and share their journeys., at times even getting up to hug audience members in particularly emotional moments.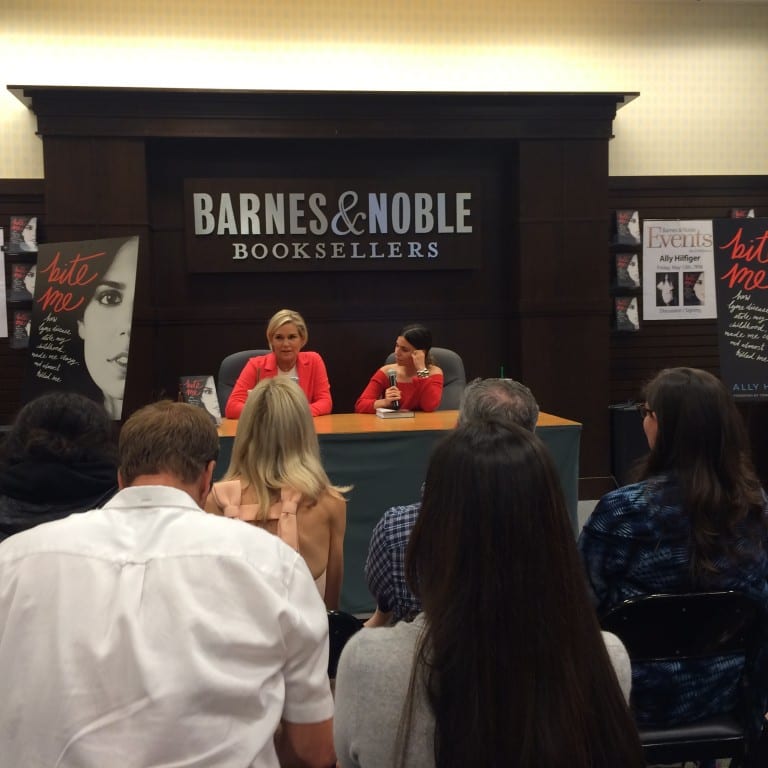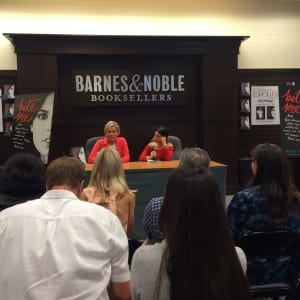 The major takeaways: Never give up. Keep looking for answers. Keep asking questions. Find Lyme Literate doctors. Everyone has their own journey with the disease. There is no quick fix, as we have no cure. One must work on healing body, mind, and spirit. Have a "toolkit" that consists of ways to support yourself on this journey, whether it be a therapist, books, music, good friends, support groups, or feeling compassion for yourself and what you are going through.
The evening ended with both women signing Ally's book, and speaking with, and taking photos with every audience member.