HARD SCIENCE ON LYME: Tick Bite Never Zero Risk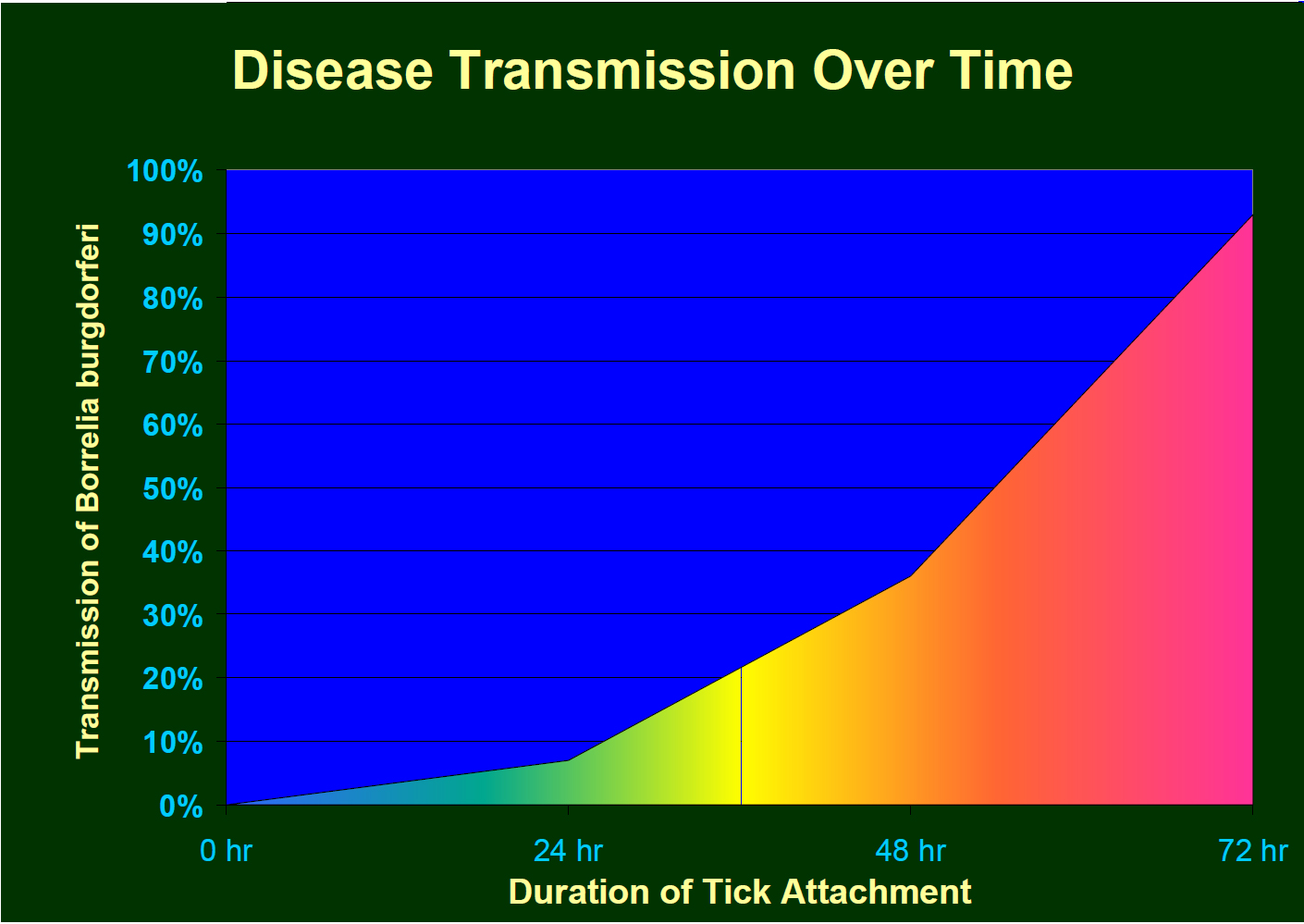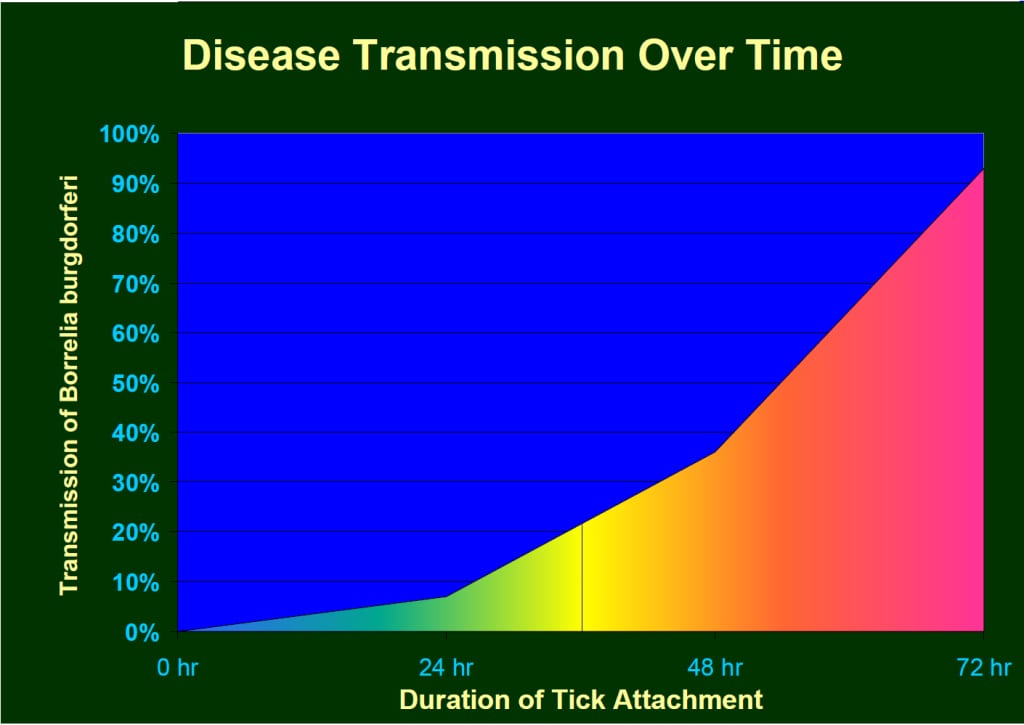 During his interview with NPR's Terry Gross on Fresh Air, journalist Michael Specter got a key piece of information WRONG: that a tick must be attached for at least 36 hours before it can transmit infection.
By Phyllis Mervine
The least controversial information offered by Michael Specter during his interview with Terry Gross concerned prevention, but he still got one major point wrong.
We might forgive "You will often see a bull's-eye rash," and another statement that a "majority" develop a bull's-eye rash, because he also said that many don't see it. Our search of the peer-reviewed medical literature found at least 20-30% do not develop a rash, and only in 9% of the those had bull's-eyes.[Smith, 2002, Steere, 2003]
It's a shame if people don't recognize Lyme because they expect a rash; they won't be diagnosed and treated promptly, an important factor in a full recovery.
The unforgivable error was his statement that it takes "at least 36 hours" for a tick to transmit the infection. Specter even mentions there is a debate about how long it takes, but then doesn't provide details. In fact, a transmission time as low as six hours has been reported [Patmas, 1994] and one study documented transmission in five percent of nymphs attached 24 hours. [Matuschka, 1993] A low risk, but not zero as implied by Specter's sweeping generalization.
This kind of misinformation has a cost in public health. Doctors and patients alike dismiss the risk if they think the tick has been attached less than the required time, leaving a possible infection to disseminate in the body.
Other details he got right: the importance of removing a tick properly, of saving it to show the doctor, of wearing socks and shoes and using repellent, of checking for ticks.
While we're grateful to people for shining the spotlight of national media on Lyme, we'd be even more grateful if they got their facts straight first.
This is the last in the series on Michael Specter's interview on NPR's Fresh Air with Terry Gross. Read the summary and listen to it yourself here.