Six years after tick bite, its mark–and the illness–still show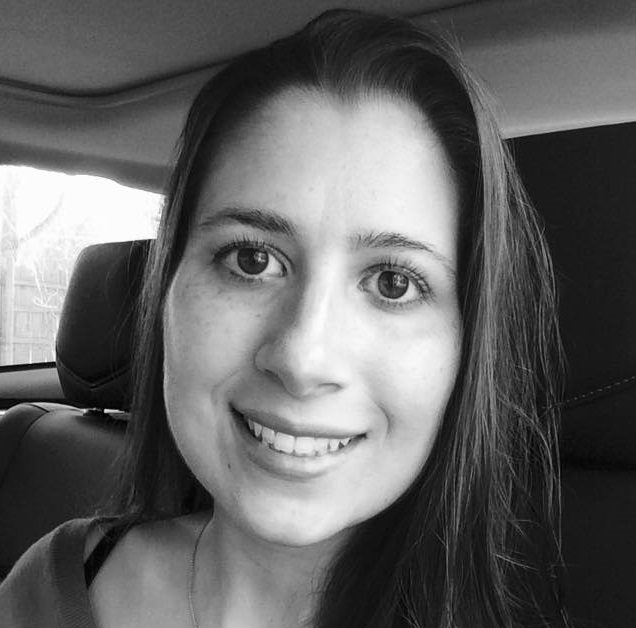 By Alyssa Whitlock
You see that little spot on my calf? You wouldn't think that a small bite like this would change someone's life, turn it upside down, crush their goals and dreams, shake them to their core, causing immense pain and profound fatigue along with a multitude of other symptoms and issues.
That bite also caused a secondary neurological disorder which affects my heart and all body systems (dysautonomia), as well as a brain lesion. That bite is from a tick. Yes… that's a tick bite from six years ago! Out of the hundreds of people with Lyme disease that I have met, only one other had a re-appearing bite years after she was bitten. This is not very common, but it does show how resilient and chronic this bacteria can be.
I remember the day as if it were yesterday. We were at a local creek, and the tick was only attached for a few hours. My husband saw the tick, as well as my parents, and my father removed the tick for me.
A few weeks later I developed flu-like symptoms and a rash (but not the typical bull's-eye). Because my case was not a "textbook" diagnosis, I was sent away without even being prescribed precautionary antibiotics.
Also, I was told that we did not have Lyme disease in Georgia so the doctor refused to order a Lyme disease test. Pretty tragic that the urgent care doctor's decision and lack of knowledge has affected my entire life six years later.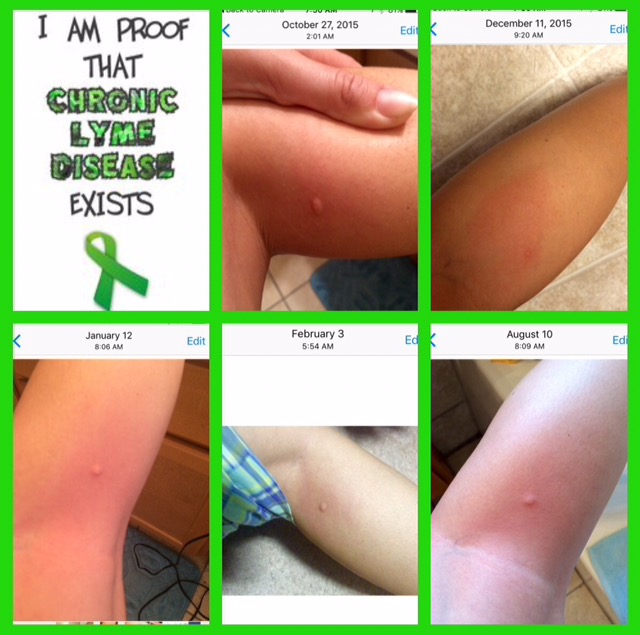 The misconception that Lyme does not exist in the South or that it cannot be chronic has prolonged my diagnosis and ultimately my healing process. This is such a common controversy regarding Lyme that it's sickening and heartbreaking — all of the people suffering, ones that gave up, ones that didn't have a chance to fight and ones that have been fighting for years without much progress. See, treatment for Lyme disease varies from person to person and is a long, brutal process that is anything but linear.
If anything, please read and understand this: Lyme disease is a devastating disease and especially when it is not diagnosed and treated right away. Unfortunately, for me and many others, it can take years to get properly diagnosed and start treatment. It took me 46 doctors and four years. Every time I saw new doctors, they would judge me solely on my age and how I looked. Lyme disease is invisible in almost everyone who has it.
During my search for answers and relief, I only got worse as my illness progressed. See, the Lyme bacteria are spirochetes which are shaped like corkscrews… corkscrews that drill their way into every single tissue — brain, heart, any organ, muscle, and bone. These spirochetes are masterminds and are very stealthy. They will hide in these tissues and can go unrecognized for years and even a lifetime, all while wreaking havoc on the host's body and immune system.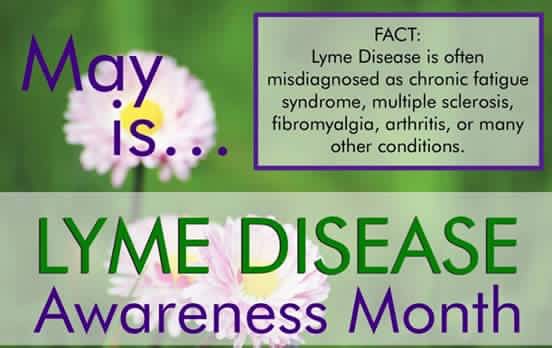 The tests that the CDC recommends for Lyme disease miss 56 percent of cases! This is a huge problem because now this illness is being labeled as an epidemic by scientists and doctors… yet no one is talking about it. There are no commercials for Lyme disease medications or treatments… it's not on talk shows or radio stations. It is only the sick who talk about Lyme disease. You don't get it until you get it.
Friends and family members of the sick may grow tired of hearing about it and may not even believe them. If they cannot fathom the pain and effects of this illness, they may deem that person as "dramatic" or "attention-seeking." When all we want is to get better. To have a chance to get our lives back. To make sure others don't suffer from this horrendous and preventable illness.
We need recognition, we need accurate testing, we need Lyme-literate (knowledgeable) doctors, we need understanding, we need awareness, we need a cure!
Alyssa Whitlock writes about her experiences with Lyme disease and dysautonomia in her blog "Finding Happiness Through Hurt."