Jesse Ruben's Battle with Lyme Disease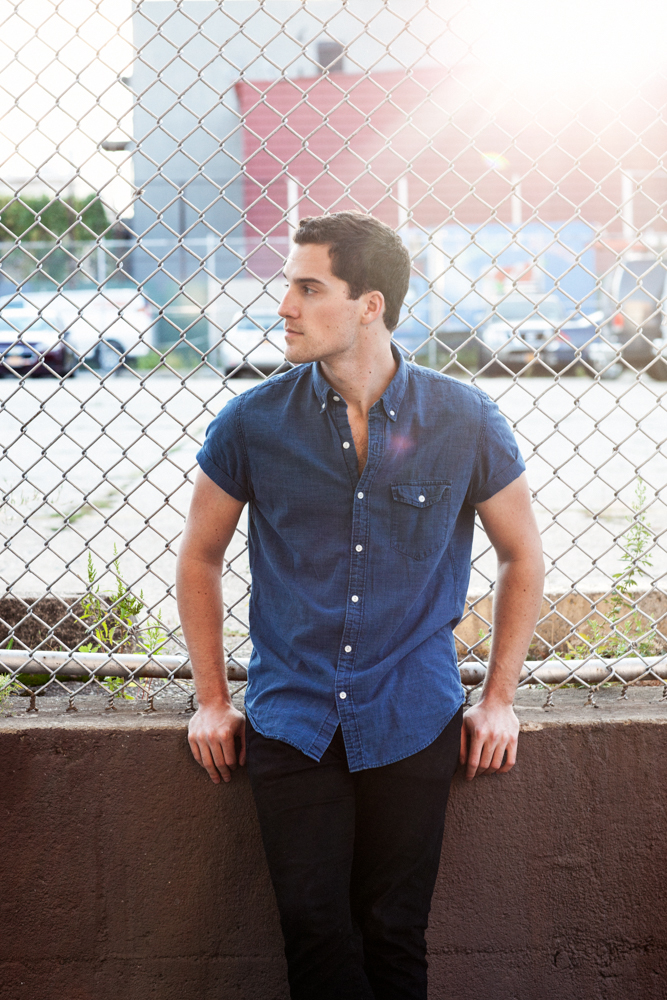 By Tiffany Salmon
Jesse Ruben is a New York-based singer/ songwriter with a popular song called "We Can," which he wrote after running his very first marathon.
The song symbolizes his feel-good, upbeat personality and he intended for it to encourage people to know that nothing is impossible. He carried that belief with him when he ran the New York City marathon every year—raising awareness for people with paralysis.  During this time, Jesse was in the best shape of his life. He had no idea that Lyme disease would put his own beliefs to the test.
It started with flu symptoms that wouldn't go away. He'd just started dating his girlfriend, and a few months into the relationship he was sleeping on the wooden floors of her apartment because it felt cooler than the bed. The flu symptoms would last for a few months, go away temporarily, and then return.
Then came dizziness and nausea. When he went to the doctor and got blood work done, he was told everything was fine. Just a couple of months after he ran the New York City marathon, Jesse had trouble breathing and walking up stairs. The symptoms progressed to brain fog and fatigue. He would spend up to seven hours of the day staring at the ceiling. He would be on stage and forget the words to his own songs—songs he had poured his heart into when writing them. He went to 10 different doctors who all gave him different diagnoses: vitamin D deficiency, depression, and chronic fatigue syndrome, among others.
Jesse couldn't listen to music, read, or watch TV. His relationships with his family members and loved ones became strained. People questioned whether there was anything wrong with him because he looked "fine." His family suggested that he see a psychologist.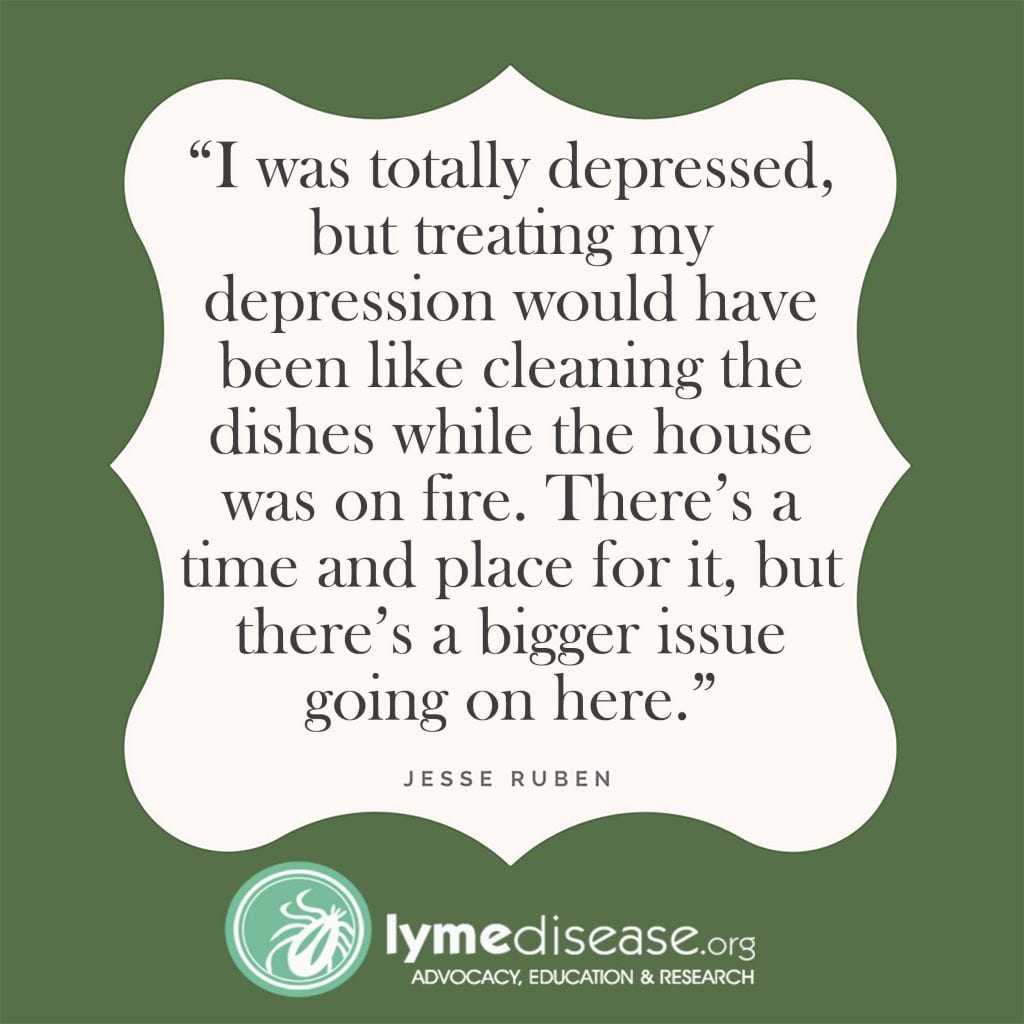 "I totally was depressed, but treating my depression would have been like cleaning the dishes while the house was on fire. There's a time and place for it, but there's a bigger issue going on here," said Jesse.
Others said he might not ever get better and should learn to deal with his symptoms. He lost career opportunities and his audience numbers declined. He had saved up money for years to record an album, and then had to use it all on Lyme treatments.
"If I'd been sick for another two months, I would have had to move back to my parents' house," said Jesse. He submitted $35,000 worth of health expenses to his health insurance company, and they sent him back a check for $18.
A Pennsylvania native, Jesse remembers riding his bike in the woods as a kid. He remembers a time when he was 12 years old and came home with a bunch of ticks on him. Also, while touring and training for marathons, Jesse would run in the woods in many cities all over the country. He's never had a bull's-eye rash, so there's no telling exactly when he was infected. Now that he has encountered Lyme disease himself, he wishes there were more efforts to raise awareness about prevention.
His symptoms lasted for two and a half years.  Despite oral antibiotics and IV azithromicin, his symptoms worsened. He finally found a doctor in New York who treated him with a combination of chelation (heavy metal detox IV) and ozone. He says it saved his life.
During his battle with Lyme disease, Jesse had a major identity crisis. Though he considered himself a singer and songwriter, he didn't have the energy to sing or write. Furthermore, his father and his grandfather were both professional musicians. It was in his blood. However, when he was at his worst, all he could think about was healing.
As soon as he got better, one of the first things he did was write the popular tune "This is Why I Need You," for his longtime girlfriend who stuck by his side and supported him. Over four million people have streamed the song, and it's currently playing in every Starbucks.
His advice for people in the Lyme community is to stand up for yourself, whether dealing with family members, friends, or medical professionals.
"If someone is giving medical advice, and you know in your heart that it's not right, don't listen to them," says Jesse. He also says that patients have the right to be angry, especially when their life is on the line. They also have the right to be afraid.
One of the biggest things that helped him was a core group of people around his age who also had Lyme disease in New York City. They would call each other in the middle of the night and get together frequently. Feeling understood is so important when battling Lyme disease, he says Otherwise, you may feel like the world is against you.
Jesse also advises patients to join the MyLymeData project, which collects information about the real-life experiences of people with Lyme disease.  Here's why he thinks it's important:
"The more information we have, the better. Being able to catalogue symptoms in the community versus what's being said by some medical professional is important. It's essential to know what's happening so that we can know how to make it better. If it had only taken me one doctor, and all my treatments had been covered, that would have saved me so much time and frustration. This is why research is important."
Now, when Jesse performs at concerts, he makes it his mission to raise Lyme disease awareness. He says no matter where he goes, there's always someone in the room who either has it or knows someone who does.
In November 2016, Jesse proudly ran the New York City marathon again, this time to raise money for Lyme disease research. He says battling the illness gave him a new perspective, and he doesn't take something as simple as walking down the street for granted.
Tiffany Salmon is a staff reporter for Lymedisease.org