TOUCHED BY LYME: Waiting for life's red lights to turn green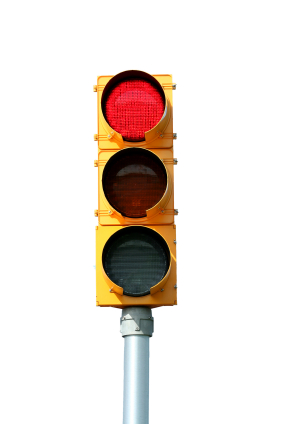 (Guest blog) A mom writes in free verse about her daughter's challenges with Lyme and schooling.
.
.
A Rant About Mountains, Brick Walls, Closed Doors, Dead Ends, and Bureaucracies
When
my daughter turned  16
while being homeschooled
when she was too ill to go to school
and
homebound instruction was too haphazard
and unable to satisfy graduation requirements
she inquired about taking GED classes
In
our state school attendance is compulsory
until age 18
or graduation from high school
Therefore
one cannot take the GED tests until they are 18
with a couple of exceptions
Our
county's adult education program holds classes
for 16-17 year olds who have histories of truancy
or
getting into minor trouble with the law
The
classes meet in the evening
when my daughter has tended to be most alert
But
since she had never ditched school
or broken the law
That door was slammed
It was a no-go
She
had not felt up to getting her learner's permit
or driver's license when she was 16
Over
her recent spring break she was signed up to
(finally)
take the driver's education classroom course
As
the date approached it became obvious
it just
was wishful thinking
Her
fatigue and lack of concentration would not have
allowed her to sit for four hours
for even one or two days
much less for ten straight days
of this intense driver's education course
It was a mountain
she wasn't up to climbing
It was a no-go
So
I reviewed our state's DMV drivers education policies
and
requirements
There
are approved online drivers ed courses for homeschoolers
So
I drafted a letter to DMV explaining
my daughter's dilemma
mentioning that an approved online course would enable her to work
when she is most alert
and
take breaks when needed
at her own pace
and
asking whom we needed to contact
to see if the homeschooling requirement
could be waived
due to health issues
It was a dead end
It was a no-go
Here's
the extra crazy thing about their inflexibility:
it
could encourage her to wait 7 months or so
until she's 19
when she could take the driving test with no classroom instruction
and no
behind-the-wheel class
Their
barriers to chronically ill folks being allowed to take online courses
is not promoting safety
in my book
a
t
a
l
l
Summer
is rapidly approaching
and having a summer job would be too risky
for my daughter
and
the employer
But
she needs some structure
and needs to feel productive
We
were thrilled when we discovered
a photography course
at our local community college
that will be meeting two days a week
My daughter
called the admissions department
(a BIG step)
and
explained that she is 18
will never be able to graduate from high school
and
just wants to take a photography class
for personal satisfaction
whether for credit
or audit
She
was told that
first she has to get her school to fill out a
dual enrollment form
and then take standardized placement tests
I
called them back and explained that
we'd be happy to do the dual enrollment forms
but
that she didn't need the high school credit
for she's unable to ever earn enough credits
to graduate
and that
since she has not been able to
regularly attend school since 6th grade
the placement tests would be quite intimidating
and
furthermore
she would need accommodations
which is
in and of itself
a whole other process
and that 
SHE JUST WANTS TO 
TAKE A PHOTOGRAPHY CLASS THIS SUMMER
The
frustrated admissions counselor said that I could
call the humanities division
and
ask that an exception be made
similar to how people signing up for
motorcycle safety classes
do not have to take placement tests
Surprisingly
the lady that answered the phone in the
humanities department
was not only friendly
but
compassionate
and
seemed to want to accommodate my daughter
I
was put on hold as the nice lady
called the admissions office
and
then got back to me
saying that it was a "go"
that
my daughter could apply and register online
and not worry about taking the placement tests
My daughter
 applied to the community college online
and
then attempted to sign up for the photography course
but
it would not go through
She hit a brick wall
It was a no-go
I
called the admissions office again
advocating for my daughter
and
explained that a certain nice lady
in the humanities department
had previously called the admissions office
and
given my daughter
the go-ahead
This
admissions counselor had no idea
who in her department had
talked to the nice lady who erroneously
had given verbal permission
for my daughter to register for the photography class she so desired
It's their way or the highway
It's a no-go
Picture This:
A world where the playing field is truly level and
people with common
uncommon
visible and
invisible
disabilities are accommodated
and welcomed


My daughter needs a green light
(and so do I)
In the end 
permission was granted for my daughter to audit the photography course.
Leslie Laughter Ellmore writes the Lyme Waves blog. She and her daughter Maggie live in Virginia.