NEWS: Grapefruit juice can interfere with many prescription meds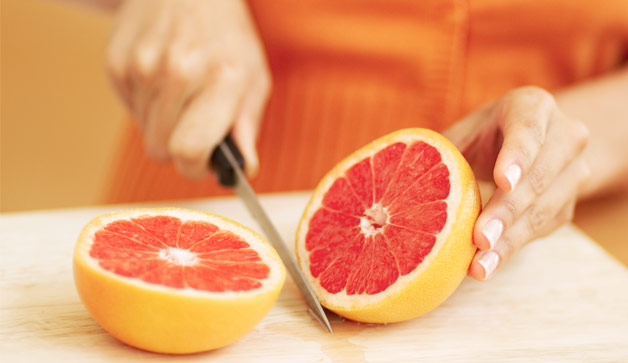 A new study warns of potential serious side effects from drinking grapefruit juice while on certain medications. Worth looking into.
If you pop a prescription pill every morning, be careful when you're washing it down: A refreshing glass of grapefruit juice can have serious consequences when mixed with common meds, finds a new analysis.
The review of 161 earlier studies, published in the Canadian Medical Association Journal, warns that the number of drugs known to interact with grapefruit is higher than previous estimates suggest: A total of 43 medications—many of them quite common—can cause severe side effects like blood clots, breathing problems, kidney damage, and even death, when mixed with grapefruit.