Fifth Circuit rejects Lyme disease patients' case against IDSA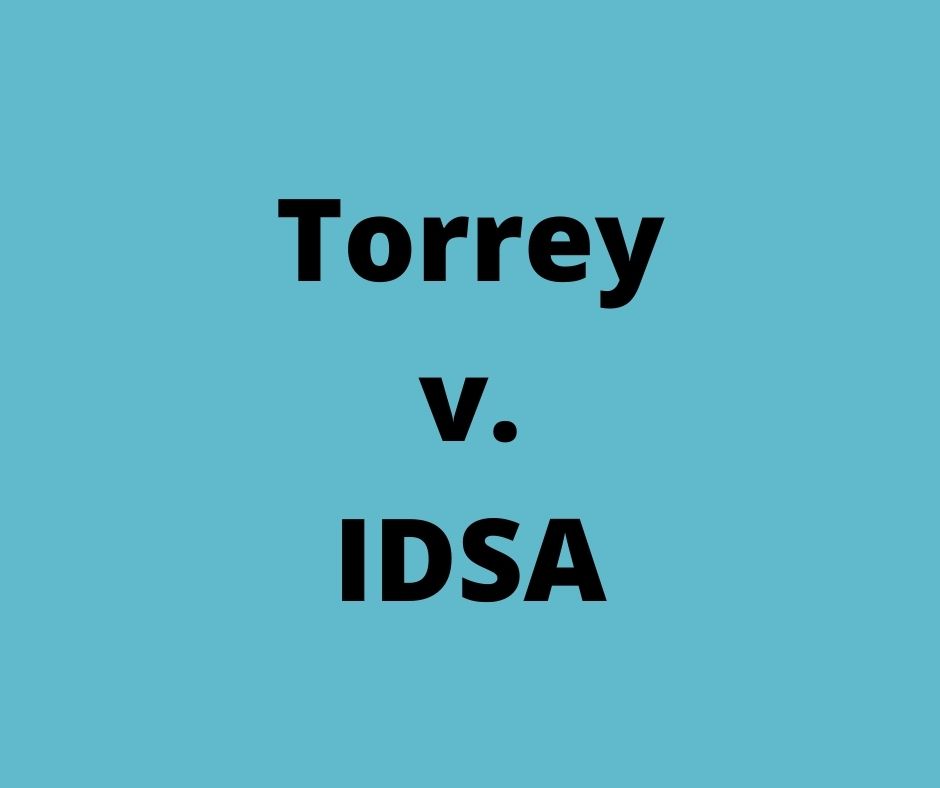 By Cameron Langford, Courthouse News Service
Patients who were denied coverage for their long-term Lyme disease cannot hold an infectious disease society liable for its medical opinion that there is no convincing evidence of the existence of chronic Lyme disease, a Fifth Circuit panel ruled Thursday.
The Centers for Disease Control and Prevention estimates 476,000 Americans are diagnosed and treated for Lyme disease — transmitted via tick bites and caused by the bacterium Borrelia burgdorferi — each year. If untreated with antibiotics, it can cause disastrous health problems: nervous system damage, neurological and heart issues and joint pain.
But some patients develop serious health problems even after receiving antibiotics.
That conundrum has led to a fierce debate, with some physicians concluding that post-treatment symptoms should be attributed not to Lyme disease but psychosomatic disorders.
Torrey v. IDSA
The conflict formed the basis of a lawsuit Lisa Torrey and 27 others filed in 2017 in federal court in Texarkana, Texas against seven health insurance companies, several medical doctors and the Infectious Diseases Society of America—a group of more than 12,000 physicians, scientists and public health experts who treat and develop guidelines about proper care for infectious diseases.
Dealing with an irregular heartbeat, hearing problems and headaches, Torrey said she saw 36 doctors — some of whom misdiagnosed her with multiple sclerosis and fibromyalgia and said her symptoms "were all in her head" — before she was correctly diagnosed with Lyme disease.
Asserting antitrust and RICO Act claims, the plaintiffs laid out a sinister conspiracy.
They claimed several major health insurers decided treating Lyme disease was too expensive, so they paid society-affiliated doctors to establish arbitrary guidelines, first published in 2000, that said the illness could be treated with 28 days of antibiotics.
The society's guidelines in its peer-reviewed medical journal in 2000 said there was insufficient evidence to regard chronic Lyme disease as a separate diagnosis from Lyme disease.
"Aches and pains of daily living"
Its 2006 edition stated, "In many patients, post-treatment symptoms appear to be more related to the aches and pains of daily living rather than to either Lyme disease or another tick-borne infection."
Buoyed by settlements they reached with the insurer defendants, the plaintiffs broadened their case against the society, adding fraudulent and negligent misrepresentation claims against it in a second amended complaint they filed in January 2021.
Following the plaintiffs' voluntary dismissal with prejudice of their claims against the doctors and RICO allegations against the society, all that remained was their antitrust and misrepresentation charges versus the society.
U.S. District Judge Robert Schroeder, a Barack Obama appointee, agreed with the society in September 2021, first dismissing the challengers' antitrust claims, and then their misrepresentation contentions in a separate order two weeks later.
Fifth Circuit appeal
The Lyme patients appealed to the Fifth Circuit and a three-judge panel of the court heard arguments in September.
U.S. Circuit Judge Kyle Duncan signaled in the hearing he would vote to affirm dismissal. He said how to treat Lyme disease is a scientific question and the society's statements in its medical journals were simply one side of the treatment debate.
Duncan, a Donald Trump appointee, maintained that position but fleshed out his reasoning in a unanimous ruling issued Thursday, joined by U.S. Circuit Judges Carl Stewart, a Bill Clinton appointee, and Edith Jones, a Ronald Reagan appointee.
"We agree with the district court that the guidelines 'are medical opinions, not factual representations,' and cannot form the basis for a claim of fraudulent or negligent misrepresentation," Duncan wrote in an 11-page order.
The plaintiffs focused their ire on two of the society's statements: it wrote in its journal that there is "no convincing biological evidence of symptomatic chronic B. burgdorferi infection among patients after receipt of recommended treatment regimens for Lyme disease"; and that antibiotic therapy "has not proven to be useful and is not recommended for patients with chronic (>6 months) subjective symptoms after recommended treatment regimens for Lyme disease."
"Non-actionable" opinions
But Duncan said these statements were obviously medical opinions.
"To say that evidence is not 'convincing' or that some treatment is 'not recommended' is plainly to express a medical opinion. Just because plaintiffs disagree with those opinions does not mean that IDSA is somehow liable because their doctors or insurance providers found the opinions persuasive," he wrote.
He said the decision to affirm dismissal is in line with a Second Circuit ruling in which that court determined supposed false statements in a peer-reviewed medical journal about the efficacy of lung treatments for premature infants were "non-actionable scientific conclusions."
It is also consistent with a Third Circuit order, Duncan noted, where an anesthetic manufacturer sued over statements in a medical journal that its purportedly long-lasting drug was no better than standard anesthetics.
The Third Circuit deemed the statements "nonactionable subjective expressions."
The society's attorney, Alvin Dunn, said in a phone interview he is pleased the Fifth Circuit resolved the long-running case in his client's favor.
"We think the court got it right and made law that is going to be beneficial for other medical societies that issue medical guidelines. There are a lot of them. And we believe they're beneficial and they help advance patient health and safety," said Dunn, senior counsel of the Washington firm Pillsbury Winthrop Shaw.
The plaintiffs were represented in their appeal by Kendall Speer of the Houston firm Rusty Hardin & Associates. She did not respond late Thursday to messages seeking comment on the ruling.
SOURCE: Courthouse News Service