Lyme disease symposium, NE Ohio
May 5, 2018 @ 9:00 am

-

4:00 pm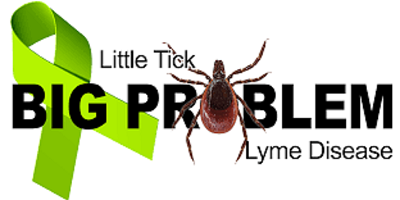 Dr. Charles Curie, DVM is a local veterinarian who is passionate about Lyme disease education and awareness, and he will share his knowledge of Lyme disease in the animal population.
Sue Faber, RN, BScN, is from Ontario Canada, and has conducted extensive research on Lyme disease transmitted transplacentally, from mother to unborn child. Sue and her daughters have all battled Lyme disease. She chooses to speak out on behalf of herself, her daughters and for all others who have been blindsided, isolated and abandoned by this insidious disease. Sue is passionate about uniting and empowering physicians, nurses and other allied health professionals – with a common goal of holistic, evidence based patient-centred care and research.
Mary Kate Robertson from the Duck Dynasty Family will share her personal story of her family's journey through Lyme disease.
The college student, who is married to Willie and Korie Robertson's eldest son John Luke, said she decided to share her story to help those who are battling a chronic illness to know "you are not alone."
Johan Gumaelius will be traveling in from IGENEX Lab Inc. to share information about correct testing for tick-borne diseases.He will cover topics like testing and current trends in Tick borne diseases etc.
Dr. Martin Gallagher, MD, DC is from Medical Wellness Associates, an Integrative Medical facility near Pittsburgh, Pa.Integrative Medicine combines conventional Western medicine with alternative or complementary treatments, such as acupuncture, chiropractic, prolotherapy, homeopathy, botanical medicine, etc.—all in an effort to treat the whole person. Dr. Gallagher will share his knowledge and expertise of integrative medicine with us.
There will be a Q&A session at the end of the day, allowing for questions addressed to all speakers.