Southern Tier Lyme Disease Conference, Binghamton University
May 5, 2018 @ 8:30 am

-

5:00 pm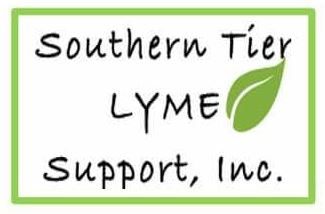 GUEST SPEAKERS
Dr. Ralph Garruto, PhD, Professor of Biomedical Anthropology, Binghamton University. Presenting- The Future of Lyme and Other Tick-Borne Diseases in Upstate NY. (CME)
Ms. Amanda Roome, Ph.D Candidate, Dept. of Anthropology, Binghamton University. Presenting- The Spread of Lyme Disease in the Northeast: Ticks, Human Health, and Public Policy. (CME)
Mr. Robert Giguere, Director of Sales, IGeneX, Inc. Presenting: Staying Ahead of the Plague. (Non CME)
Dr. Ronald Stram, M.D. Presenting- An Integrative Approach for the Treatment of Lyme Disease: Bridging the information Gap. (CME)
Dr. Richard Horowitz, MD, ILADS. Presenting– Updates in the Diagnosis and Treatment of Lyme and Tick-Borne Disorders. (CME)
GENERAL REGISTRATION INFORMATION
The Conference is open to the community and medical professionals. The cost is $75 for physicians and $5 for the public.  Check in is from 7:30 AM-8:30 AM.  Speakers will be presenting from 8:30 AM-4:45 PM.
There will be a lunch break from 11:45 AM-12:30 PM with a limited menu café on site.  Feel free to bring your lunch or there are several outside restaurants in the vicinity.
Doors will stay open until 7:00 PM. All attendees must be registered. The availability of last minute "at the door registration" is determined by room capacity and number of registrants on the day of the conference.  There will be an additional $10 late registration fee at the door.