A morning with Dr. Joseph Jemsek, Lyme expert, London, UK
June 29, 2019 @ 9:30 am

-

1:30 pm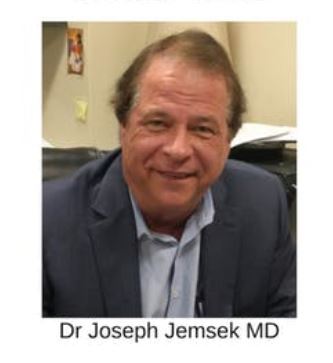 Lyme Disease UK Seminar Series
A Morning with Dr Joseph Jemsek MD, FACP, AAHIVS
Lyme Disease: Insights into Diagnosis, Treatment and Recovery
Date: Saturday 29th June 2019
Time: 9.30 am – 1.30 pm
Place: Central London – Venue to be announced
Dr Jemsek has treated thousands of patients from all over the world at his clinic, the Jemsek Specialty Clinic, in Washington D.C.
He is a renowned Infectious Disease doctor and was a pioneer in the field of HIV/AIDS in the 1980s, winning multiple awards for his outstanding contribution to this area of medicine.
Then his attention turned to Lyme disease which he feels is a twin epidemic. He is now an expert in understanding the intricacies and complexities of this disease. Over more than a decade, he has designed and developed innovative protocols to tackle the cocktail of infections that often accompanies Lyme disease. He is in the process of collaborating with researchers in the development of credentialed treatment protocols. He plans to open a sister clinic in Ireland within the next three years.
This informal seminar will be facilitated by Natasha Metcalf, Co-Founder, LDUK and includes a series of presentations on different topics by Dr. Jemsek and an opportunity for questions and a discussion.
Topics will include:
Brief history of the illness and the politics surrounding it
Symptom constellation and importance of clinical diagnosis
How Lyme affects all systems of the body
Investigations by specialism – what to discuss with your rheumatologist, cardiologist, neurologist and endocrinologist if you are a Lyme patient
JSC treatment approach – combined antibiotic protocols, herbal treatment, supplements and lifestyle advice
Self help tips for before, during and following Lyme disease treatment
Roadblocks to treatment success
Cure or remission? How can late stage Lyme patients get the best results from treatment and prevent relapse?
Current trends, research and innovations in the field of Lyme disease and co-infections: What does the future hold?
Who is this event for?
This seminar is designed by patients, for patients.