NEWS: House committee passes federal Lyme bill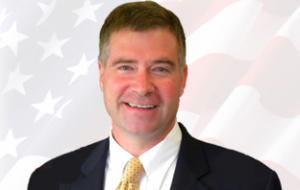 Legislation that would aid in the research of tick-borne diseases has passed the House Energy and Commerce Committee. Sponsored by New York Congressman Christopher Gibson, it now goes to the full House for a vote.
The bill sets up a "working group" to meet with the Department of Health and Human Services in developing a strategic plan "for improving outcomes of Lyme disease and other tick-borne diseases, including progress related to chronic or persistent symptoms and chronic or persistent infection and co-infections."
The make-up of that working group became a sticking point for the committee. At one point, Gibson's bill was amended to exclude patient representatives or Lyme-treating physicians. The Lyme community viewed the change as dangerous for Lyme patients.
Pat Smith of the Lyme Disease Association led a nationwide effort to restore patient-friendly language to the bill. A letter signed by 154 Lyme-related groups was sent to the ECC committee members, and individuals were encouraged to contact committee members as well.
According to the LDA's Smith, "This bill provides recognition that research is needed for Lyme disease and all tick-borne diseases and provides for a structure where the ultimate stakeholders, Lyme patients, will finally have a voice at the table in a transparent setting. Additionally, the inclusion of  'chronic or persistent infection' finally allows that to be more fully examined as part of the federal research agenda."
Link to legislation passed 7/30/14,  HR 4701 July 23 version
http://docs.house.gov/meetings/IF/IF00/20140729/102597/BILLS-113-HR4701-P000373-Amdt-3.pdf
_____________________________________________________________________
Bill History