TOUCHED BY LYME: Requiring CDC to use its Lyme funding effectively?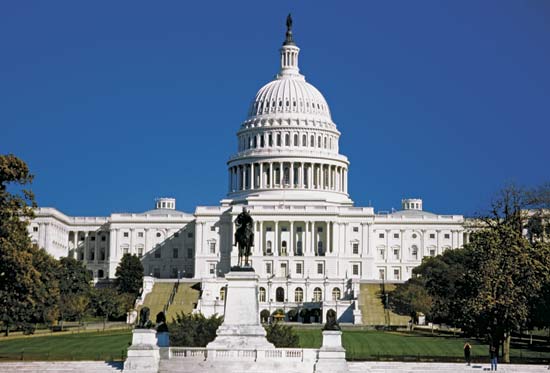 "Performance indicator" is a business term. It's basically a way to measure how well an organization meets a key objective.
In Congress, performance indicators can be tied to funding. If an agency gets taxpayer money to accomplish something, it's supposed to show that it's using the money productively.
Guess what? There have never been any meaningful performance indicators attached to Lyme disease funding for the CDC. (Seems like a pretty big oversight, yes?)
Now, a bipartisan group of lawmakers wants to change that. In a letter recently sent to Acting Health and Human Services Secretary Eric Hargan, they state:
"These indicators will help Congress better understand the impacts of tick-borne diseases and the effectiveness of agency programs for surveillance, prevention, and control. These indicators will also help improve health outcomes for patients impacted by this rapidly growing epidemic, thereby reducing the burden on our economy by reducing health care and disability costs."
They want these indicators included in the CDC's Fiscal Year 2019 Congressional Justification. This is a document that outlines the goals and objectives of the coming fiscal year.
Here are the indicators these legislators would like to see for Lyme disease:
(])   Decrease the incidence of Lyme disease in the United States.
(2)  Reduce the average time between onset of symptoms and diagnosis of Lyme disease.
(3)  Increase the number of tests performed for Lyme disease that can confirm the presence of infection.
Spelling out strategic objectives
In addition to these performance indicators, the group recommends including the following strategic objectives for tick-borne diseases:
Increase collaboration between HHS agencies and state and local health departments to prevent and control tick-borne diseases.
Promote the development of innovative diagnostics and treatments for tick-borne diseases and co-infections.
Increase research aimed at controlling or reducing the population of ticks and reducing their ability to transmit disease.
Increase research on methods of prevention for stopping the transmission of tick-borne diseases to host reservoir animals and humans.
Promote personal protection methods to prevent tick-borne diseases.
The letter was signed by the following members of Congress:
Rep. John Faso (R-NY), Rep. Scott Peters (D-CA), Rep. Elise Stefanik (R-NY), Rep. John Katko (R-NY), Rep. Grace Meng (D-NY), Rep. Dan Donovan (R-NY), Rep. Claudia Tenney (R-NY), Rep. Collin Peterson (D-MN), Rep. Barbara Comstock (R-VA), Rep. Ryan Costello (R-PA), Rep. William Keating (D-MA), Rep. Sean Patrick Maloney (D-NY).
The letter is a request from these legislators. It's up to HHS to decide whether or not to include these items in the Congressional Justification. Still, it's progress that 12 representatives from both parties have come together to ask for this.
This development came about via the collaborative efforts of Lyme advocates, painstakingly working behind the scenes to educate members of Congress and their staffs about the needs of our community. It's an ongoing process.
Read the letter sent to HHS Secretary Hargan
Read press release from Congressman John Faso's office
TOUCHED BY LYME is written by Dorothy Kupcha Leland, LymeDisease.org's VP for Education and Outreach. She is co-author of When Your Child Has Lyme Disease: A Parent's Survival Guide. Contact her at dleland@lymedisease.org