NEWS: Is CDC changing its tune on Lyme-related deaths?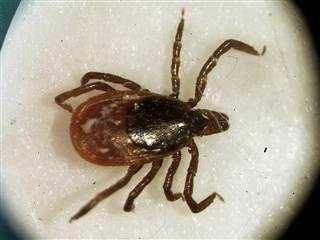 Although the CDC claims only four deaths from Lyme have ever been reported, they now say "Pathologists and medical examiners should be aware that Lyme carditis can be a cause of sudden cardiac death."
From NBC News, Dec. 12, 2013:
Three die suddenly from rare Lyme disease complication
By Maggie Fox, NBC News
One was found dead in a car that veered off the road. Two others collapsed and died suddenly without warning. All three may have been killed by an infection known for causing long-term misery, but not one usually considered a killer — Lyme disease.
The Centers for Disease Control and Prevention reports Thursday on the cases of three people who literally dropped dead from a heart infection known as Lyme carditis. The two men and a woman were young, aged 26 to 38, and had not been treated for Lyme disease.
And no one suspected an infection until an astute pathologist readying heart tissue for a possible transplant noticed something wrong.