NEWS: Canadian Parliament to debate National Lyme Disease Strategy Act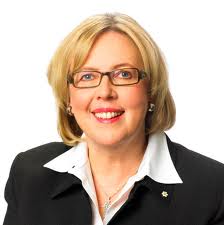 MP Elizabeth May, who is also the leader of Canada's Green Party, will lead debate on the bill on March 3.
Bill C-442, the National Lyme Disease Strategy Act, is up for its first hour of debate on Monday at 11 AM EST. Elizabeth May, Member of Parliament for Saanich-Gulf Islands and Leader of the Green Party of Canada, will be leading off the debate in support of this important piece of legislation.
According to the Canadian Lyme Disease Foundation, the bill calls for the government to include representatives of the patient groups as well as the medical community to develop a "made-in-Canada" strategy for Lyme disease.
The national strategy will start by convening a conference with all stakeholders within six months to :
1) enhance data collection for tracking, including incidence rates and economic impact
2) establish guidelines for prevention, diagnostics and treatment
3) create standardized educational material
4) publish a report on the national strategy within one year on a government website
Watch her speech – and those of the other parties – live online at cpac.ca or parlvu.parl.gc.ca.
There is still time for Canadians to show support by adding their names to the online petition at http://www.greenparty.ca/lyme-disease/petition.
Click here to read a letter supporting the bill by the Canadian Lyme Disease Foundation.