TOUCHED BY LYME: Can you get disability benefits for Lyme disease?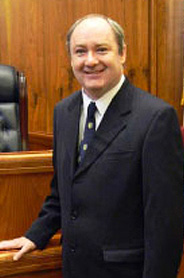 Guest blogger Peter Burke, an attorney who focuses on disability law, summarizes some of the challenges faced by Lyme patients.
Lyme Disease and Disability Benefits: The Challenges
Lyme disease is a bacterial infection caused by a tick bite. Its symptoms are diverse and can cause physical disabilities, including heart disease, joint swelling, fatigue, and extreme pain, along with a variety of mental symptoms, including memory loss, attention and executive function deficits, anxiety, panic attacks, and delusions. Victims often consult with as many as 20 or 30 doctors before getting an accurate diagnosis. To complicate the problem, symptoms mimic a range of other mental and physical conditions and are often inconsistent, with exacerbations and remissions.
Qualifying for Government Disability Programs
Because of the great variety in symptoms and the difficulty obtaining a diagnosis, many people suffering from this debilitating disease are unable to work. However, for those same reasons, they face challenges when applying for disability benefits, whether SSI or SSDI, far beyond those faced by people with other more common disabilities.
The two disability programs, Supplemental Security Income (SSI) and Social Security Disability Insurance (SSDI) that the government has in place provide the disabled person with income and medical coverage, but have different threshold requirements. Applicants for SSI benefits must show that they have little or no financial resources, whereas SSDI recipients must have a work history and have paid into Social Security.
In order to qualify for Social Security Disability benefits, it is necessary to demonstrate disability due to a medical condition listed in Social Security's "blue book," which itemizes their recognized impairments. There is no specific listing for Lyme disease. Manifestations of the disease, however, might be shown to meet the qualifying requirements, such as the inability to walk or use your arms, damage to your heart, severe inflammatory arthritis, or one of various cognitive problems or mental disorders.
The RFC
Many people suffer from multiple symptoms that make it impossible to resume working, even if there is not a specific match to a blue book listing. In this situation, Social Security uses the Residual Functional Capacity (RFC) to determine the combination of impairments is sufficiently disabling to keep you from returning to work.
If they determine you are not physically capable of performing your usual job, they will consider whether you might be able to perform a sedentary one instead. Many patients with Lyme disease experience problems with balance, arthritis, fine motor skills, eyesight, and cognitive and emotional disturbances that would make even a less physically demanding job impossible. If you are able to demonstrate through the RFC that you are unable to do even a sedentary job, you should be qualified to receive benefits.
It is essential that you tell your doctors about all the symptoms and disabilities you are experiencing and make sure your medical records include a diagnosis, prognosis, and complete description of your limitations that result from Lyme disease, including physical, neurological, cognitive, and psychological impairments. Your medical records will be the primary source of information used in the RFC, and if you fail to mention any symptoms, limitations, or disabilities to your doctor, or if the doctor neglects to record them, they won't be included.
Getting Help
Because Lyme disease doesn't fit neatly into any category, is hard to diagnose, and comes with exacerbations and remissions, it can be difficult, frustrating, and time-consuming to wade through the red tape involved in the various stages of the application process. The language used in the application form is often vague and confusing. For example, what is the difference between a "marked" impairment and a "severe" one?  If you aren't able to make the distinction, your claim could be denied.
Many disability claimants attempting to get benefits on their own do end up being denied, which requires filing an appeal, causing the claim process to drag on for an uncomfortably long time. Hiring a lawyer who specializes in Social Security benefits can often ease and shorten the process and relieve a burden that you may not be able to handle alone in the face of the many physical and mental challenges associated with Lyme disease.
Peter H. Burke is a long term disability and Social Security Disability attorney with Burke Harvey, LLC.