Balance Point invests in Lyme testing company IGeneX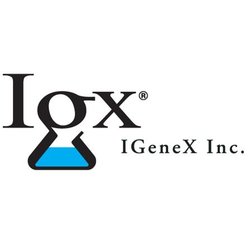 Press release:
WESTPORT, Conn., Sept. 17, 2015 /PRNewswire/ — Balance Point Capital Partners ("Balance Point"), a private equity fund focused on providing debt and equity capital to lower middle market companies across the U.S. announced today its investment in IGeneX, Inc. ("IGeneX" or the "Company").  Balance Point provided both unitranche debt and preferred equity alongside 4C Capital, LLC, to support a management buyout of the Company.
Founded in 1991 and headquartered in Palo Alto, California, IGeneX is a CLIA certified reference laboratory providing testing services for Lyme disease and other tick-borne illnesses.  The Company provides innovative, state-of-the-art clinical testing, including a variety of proprietary methodologies, to healthcare professionals and hospitals around the world.  "I am very excited about the partnership with Balance Point.  I am looking forward to working with my new partners to help facilitate and support our R&D and growth efforts," said Dr. Jyotsna Shah, IGeneX's CEO.
Justin Kaplan, a Partner with Balance Point adds, "We are very proud to make an investment in IGeneX and support Dr. Shah and her team.  We welcome the opportunity to work with a leader in Lyme disease testing and look forward to assisting IGeneX in advancing its core mission of providing testing services for tick borne diseases."
Balance Point Capital Partners invests unitranche, mezzanine and equity capital in select lower middle market companies.  Since 1988, the firm and its predecessor funds have invested in over 80 distinct businesses.  Balance Point Capital Partners takes a long-term, partnership approach to investing and is committed to building lasting relationships with private equity sponsors, management teams and intermediaries.  Balance Point targets companies with EBITDA between $2 million and $25 million and typically invests $5 million to $30 million per transaction.  Balance Point Capital Partners is based in Westport, CT (www.balancepointcapital.com).