Avril Lavigne: Seeking Lyme diagnosis was "worst time of my life"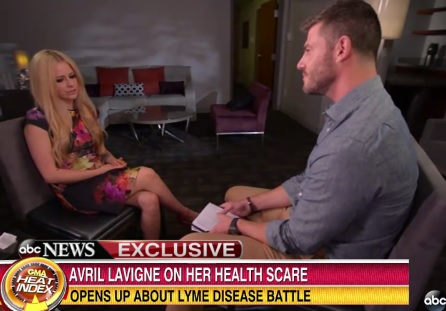 Singer Avril Lavigne said she's seeing progress in her treatment for Lyme disease, which struck her last year while she was on tour.
Her treatment regimen has included multiple antibiotics and ample rest.
"I'm about halfway through my treatment," the Canadian singer said in an interview with ABC News' Jesse Palmer. "I'm doing a lot better. Seeing a lot of progress. … I'm just really grateful to know that, like, I will make [a] 100 percent recovery."
Lavigne, 30, said trying to get a diagnosis was the worst time of her life.
Click here to view the news clip.