NEWS: 6-year-old girl denied Lyme treatment by Australian government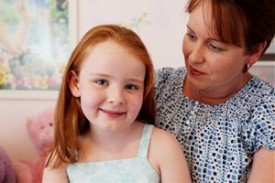 A very sick youngster has tested positive for Lyme via US lab tests. Australian government says "no Lyme" in their country, refuses to pay for her treatment.
From the Newcastle Herald (Australia):
Battle for Laura: doctors take on NSW Health over girl's crippling disease
BY DONNA PAGE
20 Feb, 2012 04:00 AM
A 6-YEAR–OLD Fern Bay girl is at the centre of a major medical storm over whether a debilitating tick-borne disease exists in Australia.
Laura France was diagnosed with Lyme disease late last year following tests done on her blood in the US.
Her family and several doctors are convinced she has the illness, caused by a tick bite, but NSW Health disagrees.
The department says the disease does not exist in Australia and will not fund any treatment for it.
The family is paying $3000 a month for medication typically used to treat Lyme.
Laura has trouble walking, struggles to catch her breath, suffers from severe headaches and is lucky to make it through a full day of school.
Michelle France said that at night her daughter had trouble sleeping, cried and complained of constant aches and pains.
''On a daily basis it's hard, we have had to buy a stroller to get her around, she is exhausted after walking short distances,'' Mrs France said.
''It's bad enough that Laura is sick, but the battle to find help has been a nightmare.''