HARD SCIENCE ON LYME: Another journalist with only half the story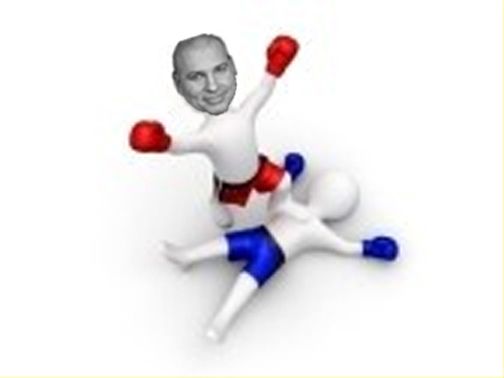 Michael Kruse says he thinks people "should be looking at all of the evidence, not just the few studies that agree with an opinion that moves us emotionally." Then he bases his argument on evidence that agrees with an opinion that moves him emotionally.
By Phyllis Mervine
I confess to always feeling annoyed to read yet another article like Michael Kruse's recent opinion piece in Canada's Huffington Post . I hate to waste time talking to another ill-informed "journalist" who trots out, again, all the tired arguments about chronic Lyme and its treatment. Just his statement, "Chronic Lyme disease [is]a bogus diagnosis for medically unexplained symptoms" almost makes me retch.
The symptoms wouldn't remain "medically unexplained" (and untreated), if people would just admit the obvious. Lyme disease is characterized by vague, subjective complaints. Lyme specialist Allen Steere himself, in his second paper (Ann Intern Med 1977), recognized "the enlarging spectrum of Lyme disease", with malaise, fatigue, headache, stiff neck, backache, myalgias, and nausea among the leading symptoms. He also noted that 25% had no rash. Objective signs are the exception, not the rule. Insisting on objective signs leaves most patients undiagnosed.
Michael Kruse thinks everyone "should be looking at all of the evidence, not just the few studies that agree with an opinion that moves us emotionally." That sounds good to me! But then he proceeds to argue almost exclusively from one side of the Lyme debate. He cites Dumler, Feder, Johnson, O'Connell, Shapiro, Steere, Wormser, Halperin, etc. etc., all well known apologists for the Infectious Diseases Society of America's views on chronic Lyme disease. The "hard-to-catch, easy-to-cure" crowd.
It's easy to win an argument if you don't let the other guy say anything. It's kind of like shooting caribou from a helicopter and calling it "hunting."
Kruse's token citation on the other side is Maloney, a member of the International Lyme and Associated Diseases Society and a strong advocate of basing treatment recommendations on science. Maloney is excellent, but where are Stricker and Johnson, Fallon, Brorson, Barthold, Oksi, Masters, Preac Mursic, Liegner, Cameron, Phillips and a host of others who have documented other evidence that doesn't fit Kruse's simplistic model?
Kruse says it is "decidedly unethical" to offer long-term medication since not everyone gets better, it's expensive, and it exposes patients to risk. How about asking the patients what risk they are willing to take for a chance at recovering from a disease that investigators have described as more disabling than congestive heart failure? We let people with cancer choose chemotherapy, despite all its known risks and failure rate. We do this because we don't have anything better to offer. We don't have anything better to offer people with chronic Lyme disease, either. So let's give patients the choice.
Here's my advice to Michael Kruse: Learn the difference between evidence – actual findings – and interpretation – also known as opinion. And take your own advice: "Do more scientific research before you discuss diseases."  Especially Lyme disease.