LYMEPOLICYWONK: TO TELL THE TRUTH. . . Reports of Antibiotic Lyme Death Have Been Greatly Exaggerated.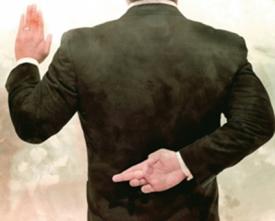 Dr. David Resnik at the University of Wyoming is a plainspoken public health care policy ethicist. When he describes the obligation that governments and others with positions of authority in health care have when communicating with the public, he may sound a bit like your mother. It is "to tell the truth, the whole truth and nothing but the truth". The obligation is to tell the public the information that they need to be able to make individual choices. This includes not exaggerating or preying upon fear to manipulate people-even if you do so with good intention. A recent case study, anecdote if you will, violates each of these tenets, one by one. . . More after the jump.
A recent article written by members of the Minnesota Health Dept., "Death due to community-associated Clostridium difficile in a woman receiving prolonged antibiotic therapy for suspected Lyme disease", is written to prey upon fears rather than inform.  It focuses on a single death caused by C. difficile (a bacterium associated with the use of antibiotics).  Deaths caused by antibiotics in Lyme disease, while tragic, are very rare.  Yet the article paints the death as though it were commonplace. 
Equally important are the things the article leaves out.  It does not say that any disease treated with antibiotics runs the risk of C. difficile superinfection.  (And, of course, it does not suggest avoiding treatment for chronic infections like tuberculosis and leprosy because of this risk.)  It also does not talk about the risk of death from Lyme disease itself.  While not common, there are 23 peer-reviewed articles documenting death from Lyme disease.  It also does not point out the risk of failing to treat a serious disease that causes disability equal to that of congestive heart failure.
This selective attention is a form of manipulation. It fails to tell the whole truth.  It distorts an element of truth to manipulate the public and to create unnecessary fear and anxiety.   The funny thing, of course, is that it is an anecdote, a single case.  Well then, are anecdotes useful only when they support a particular view point?  Is what's good for the goose, good for the gander?  Do public health officials have an obligation to tell the whole truth and inform rather than manipulate the public?  What do you think?
You can follow additional comments on Lyme policy at www.lymepolicywonk.org.  You can contact Lorraine Johnson, JD, MBA at lbjohnson@lymedisease.org.