NEWS: Tick catchers needed for Oregon study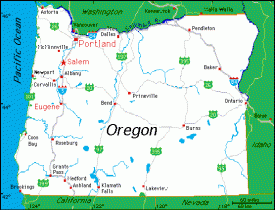 The Oregon Lyme Disease Network is embarking on an ambitious project to collect and test ticks throughout their state.
.
.
.
.
.
.
.
.
From The Register-Guard (Eugene, Oregon):
Tick catchers needed for study | Samples are being collected for research exploring the threat of Lyme disease
Appeared in print: Monday, May 31, 2010
---
Here's a different kind of volunteer opportunity — finding and trapping ticks.
The Oregon Lyme Disease Network has begun collecting ticks around Oregon for a study to test the frequency in which the tiny animals carry Lyme disease. Collection and testing will take place in Eugene in early June, and health officials are looking for volunteers to help with the task.
Theresa Denham, president and founder of the Oregon Lyme Disease Network, said the study aims to assess the level of threat Lyme disease poses to Oregonians.
Denham, who has been treated for Lyme disease, said there are two differing perspectives about the disease in Oregon. One perspective, that Lyme disease is rare in the Northwest, is held by most insurance companies and the Infectious Disease Society of America, she said.
On the other side of the debate is the International Lyme and Associated Diseases Society, and some Lyme disease patients and medical providers who feel Lyme disease is far more common. Some with this view also believe Lyme disease can require antibiotic treatment for weeks, months or longer.
"What we are planning to do is test areas where we're getting a lot of calls," Denham said. "If we have information to say there are ticks that carry the disease, we can counteract doctors who say we don't have ticks with Lyme disease in this state."
.