NEWS: Lyme cases in Alberta, Canada, may be vastly under-reported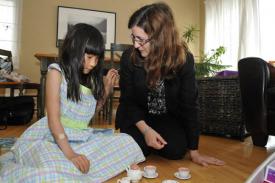 "If I had a dog with Lyme disease, I would be more likely to get treatment for it in Alberta than for my child."
.
.
.
Lyme disease tricky to diagnose
Number of cases may be under-reported because blood-testing not always foolproof
EDMONTON – The number of Albertans with Lyme disease may be under-reported because the illness is often misdiagnosed, says an Edmonton board member of the Canadian Lyme disease Foundation.
Part of the problem is infectious disease specialists won't treat for suspected Lyme disease unless they have a positive blood test from an approved laboratory, said Janet Sperling, who is also a University of Alberta entomologist, and co-author of a submission to The Canadian Entomologist on the presence of Lyme disease ticks in Alberta.
Sperling said many local cases go undiagnosed partly because she believes local labs give out too many false negatives.
In 2005, her oldest son, Ed, then 15, contracted Lyme disease, likely on a family vacation in California. He was tested for a number of diseases ranging from Parkinson's to epilepsy by local doctors. Three tests done in Alberta for Lyme disease came back negative.
When Sperling and her husband sent Ed's blood to a California lab, it came back positive for Lyme disease. But local doctors remained skeptical even though Ed's condition continued to deteriorate, she said.
It was not until late 2005 that a doctor reluctantly put Ed on three months of intravenous antibiotics, followed by six months of oral medication. Ed has since made a full recovery.