TOUCHED BY LYME: More comment about school disallowing Lyme teen's photo in yearbook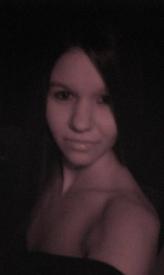 A Pennsylvania school district is making life even more difficult for a light-sensitive Lyme patient. Family therapist Sandy Berenbaum, who specializes in helping Lyme families deal with the school system, offers her perspective.
Highly light-sensitive Lyme patient Sami Siegel spent her high school years in darkness, with only the glow of a cellphone, since anything brighter triggers seizures. (Read more of her story here.) Though she's completed graduation requirements, now her Pennsylvania school district won't allow her photo in the yearbook. Their reasons sound bureaucratically tone-deaf at best, and discriminatory at worst. Lyme-literate family therapist Sandy Berenbaum offers the following comments on the situation.
As I see it, having one's picture in the yearbook is a part of the school experience. In school meetings I attend with parents, the educators express concern about the social and emotional well-being of the student, particularly those who are on homebound instruction for a long period of time.  Families develop creative strategies to help their children grow socially, but it is certainly a difficult hurdle.
With a child's picture in the yearbook, their peers see that they are still around, despite their illness. It might encourage old friends to contact and resume a friendship with the student, and thereby promote their social well-being.  It also cuts through some of the loneliness the student is experiencing, and helps them recognize that, despite their limited functioning, they are, indeed, a part of their graduating class, after the hard work they have put into reaching this milestone.
It therefore seems appropriate to me that the 504 plan or IEP include accommodations for their yearbook picture, taken by means that they can tolerate.  It could come under the social and emotional goals reflected in the plan.  The student's inability to have their picture taken the traditional way is, after all, a problem generated by their disability, and the accommodation arises from that disability.
I realize that there are bodies of education law that govern what goes into

504 plans

and IEPs, so if the school objects to this type of accommodation, parents may wish to pursue legal advice. However, if the school and the parents do come to an agreement, it may be a way around the school's dilemma about their contract with the photographer.