LYMEPOLICYWONK: Antibiotic Resistance—Holy Cow, It's the Beef!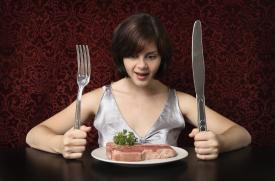 Antibiotic resistant infections killed more than 65,000 people in the US in 2009. But 70% of antibiotics, which can make animals grow faster, went to cows, chickens and pigs last year. Antibiotics in livestock provide a breeding ground for antibiotic resistant infections that can be passed on to humans. According to a recent AP article, animal fed antibiotics "can develop germs that are immune to the antibiotics. The germs then rub into scratches on farmworkers' arms, causing oozing infections. They blow into neighboring communities in dust clouds, run off into lakes and rivers during heavy rains, and are sliced into roasts, chops and hocks and sent to our dinner tables."
Drug resistant bacteria are now common in beef, chicken and pork sold at the grocery. According to a study published in the CDC journal, 20% of all human cases of a deadly antibiotic resistant staph infection in the Netherlands can be traced to an animal strain.  According to Ellen Silbergeld at Johns Hopkins University, the use of antibiotics in livestock is a "major driver of antimicrobial resistance worldwide."
The FDA, CDC and U.S. Department of Agriculture have recently declared drug-resistant diseases resulting from antibiotic use in animals a "serious emerging concern ."  The FDA says without new laws its options are limited.  However, drug companies aggressively lobby against any limitations. The use of antibiotics should be reserved to treat infectious diseases.  
You can follow additional post on Lyme disease policy matters at lymepolicywonk.org.  Lorraine Johnson, JD, MBA can be contacted at lbjohnson@lymedisease.org.