Lyme disease: Losing your innocence in science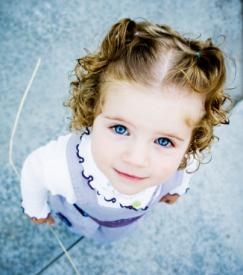 Having Lyme means losing your innocence, utterly, in science. It's true. I am remembering the night I explained evidence-based medicine to a friend whose daughter had Lyme. I explained that in Lyme evidence-based medicine was a "tool" for persuasion in a polemic argument. He was stunned. His daughter had Lyme. He believed in science. He had trouble, real trouble, getting his daughter diagnosed and treated. He knew the problems of Lyme from the inside out. But it hadn't occurred to him that science wasn't "pure" science. That researchers followed their bias, their pet theories, their commercial interests in designing and interpreting studies. It was an interesting moment with this sharp and concerned father while he tried to understand the depth of the problem in Lyme. It was a moment when innocence is utterly lost for the first time to those who know how the system of science "ought" to work.
He was captured in the first blush that the problem was simply one of communication.  That if we explained clearly and simply the science in the peer-reviewed literature, well, that that should trump any other concerns.  And certainly that  those who placed patient interest above other concerns would stop, pause and reassess.  That is what men (and women) of science do, right?  Well, that is what altruistic science aspires to. 
Unfortunately, science is tethered to this earth by humans, with all of the faults and foibles that being human entails.   Sometimes these human failings are painfully obvious.  Like when researchers promote theories that favor their commercial interests with vaccine manufacturers, Lyme diagnostic test and insurance consultancy arrangements.  These are real dollars and all patients have to offer is real lives.  This is where capitalism utterly falls down on the job of protecting the democracy.
 Other times these influences are subtle.  What does it take to maintain an academic career?  Well, these days it is not so different from what it takes to be a partner in a law firm.  You need to support and add a profit to your "overhead", which in research consists of your square footage of facilities, your research staff, the cost of your research, and, of course, you.  This means you need grant dollars, you need the relationships to throw grant dollars your way (government relationships are always a plus), and you need a theory and a course of science that intersects with commerce. 
In Lyme disease, commerce is always headed towards vaccines and diagnostic tests.  Vaccines are interested in a narrow disease definition because this increases vaccine efficacy and increases the odds that the vaccine will be approved by the FDA  and endorsed by the CDC.  There is no crime in this alone.  The crime is in pretending that vaccine interests align with patient care.  Patient care is all about early diagnosis, not missing a case, treating and preventing the progression to chronic Lyme disease.  This means the disease definition should reflect clinical reality, not a constricted definition that suits vaccine trials best.  This is directly in opposition to the needs of vaccines.  That is called a conflict of interest. 
So, let's not pretend that what is good for vaccine manufacturers is good for patients.  Nor should we presume that the diagnostic tests for Lyme that  followed the vaccines and reflected the needs of the vaccines are good for patient care.  These are vested interests—pure and simple—vested interests that have nothing to do with patient care and should play no part in health care. 
Having Lyme means losing your innocence, utterly, in science.