CLA names 10 "Lyme Champions" in Congress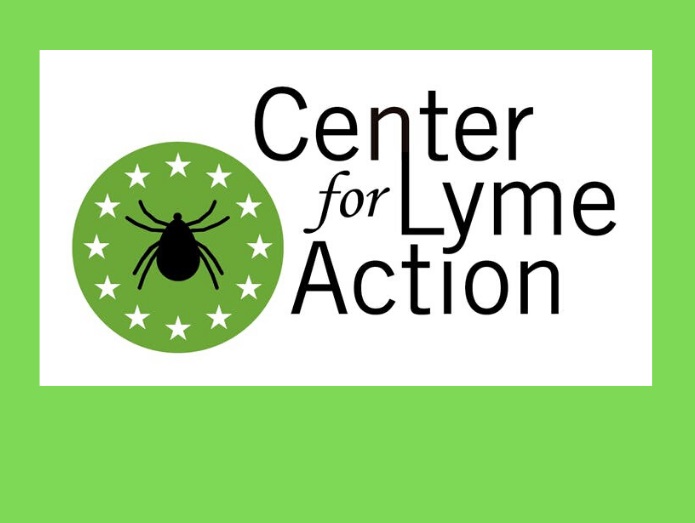 Center for Lyme Action, the leading nonprofit dedicated to growing federal funding for Lyme and tick-borne diseases, honored Members of Congress who have demonstrated extraordinary support in the push to cure Lyme disease – the most prevalent vector-borne disease and the most widespread tick-borne illness in the United States, with nearly half a million new cases estimated each year.
"Lyme is a frustrating and debilitating disease, but it's a solvable problem," said Jeff Crater, co-founder of the Center for Lyme Action.
"Our award recipients have demonstrated extraordinary leadership in working to find a cure for Lyme and tick-borne diseases and we are honored to have them as long-term partners in this important fight for all Americans."
Receiving the 2023 Center for Lyme Action Lyme Champion Awards were Sen. Cindy Hyde-Smith (MS), Sen. Patty Murray (WA), Sen. Ed Markey (MA), Rep. Joe Courtney (CT-02), Rep. Gregory Steube (FL-17), Rep. Bill Keating (MA-09), Rep. Seth Moulton (MA-06), Rep. Bill Pascrell (NJ-09), Rep. Glenn Thompson (PA-15), and Rep. Paul Tonko (NY-20).
2023 Lyme Champions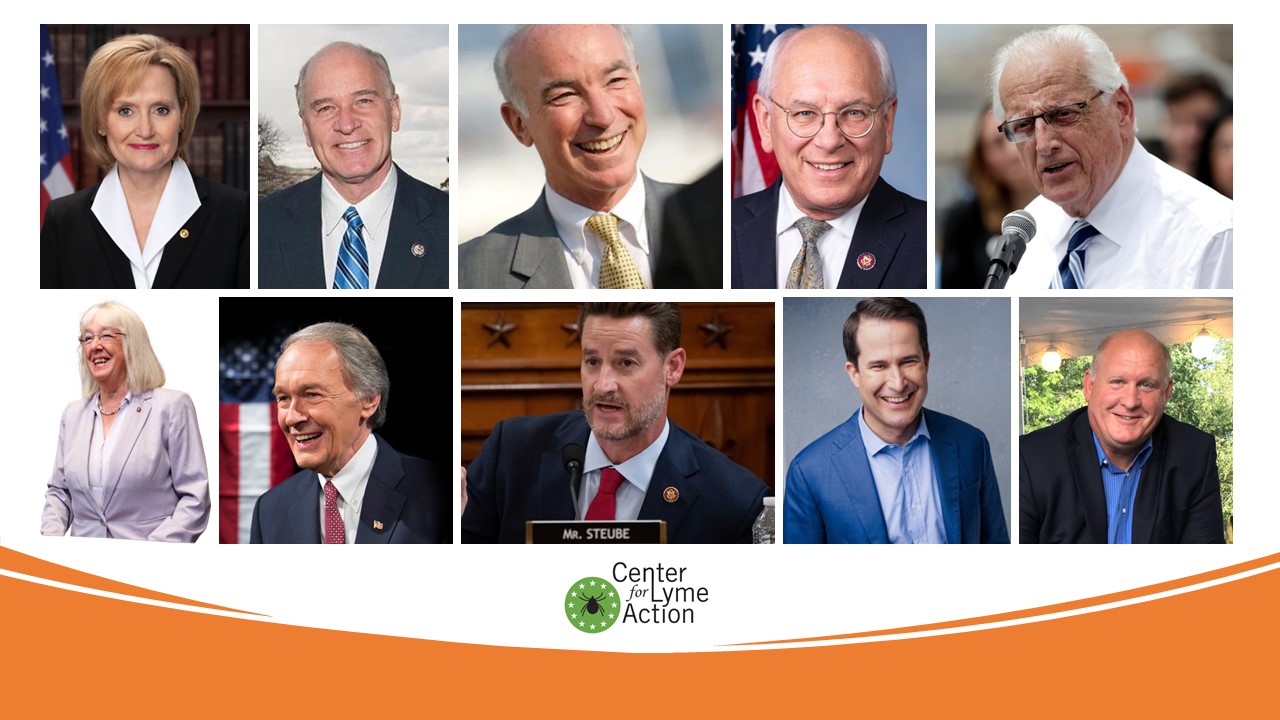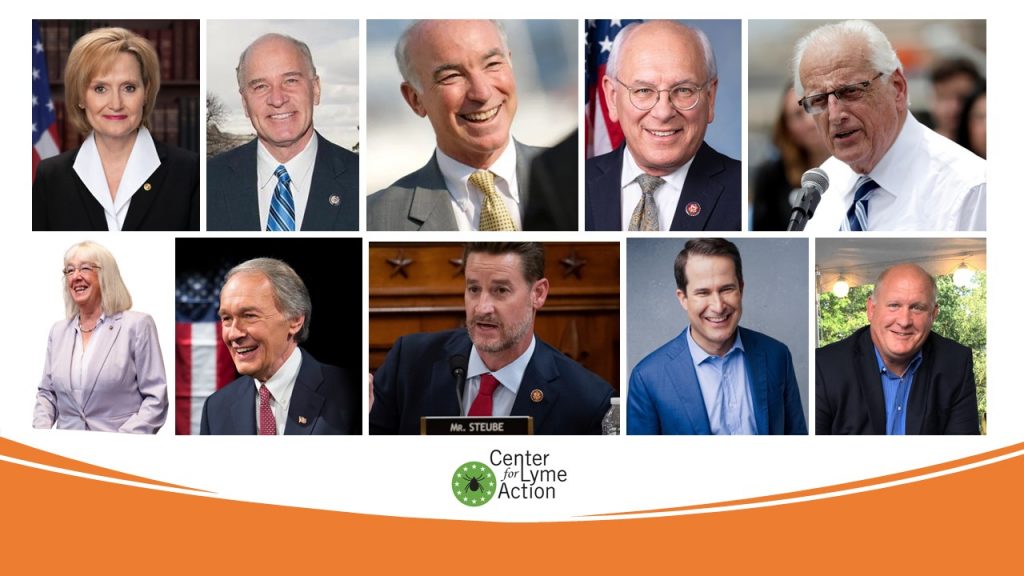 "Unfortunately, Lyme disease cases are on the rise," Maine Senator Susan Collins told Center for Lyme Action advocates at their annual DC fly-in.
"My state of Maine has one of the highest rates of Lyme disease cases nationwide, and we simply must not lose momentum in research to combat the devastating diseases that can be caused by tick bites."
"All over the country, people are spending more and more time outside so we need to understand the risks of contracting Lyme and other vector-borne diseases," Minnesota Senator Tina Smith communicated with advocates from over 40 states.
"The CDC numbers don't account for the many thousands that have been misdiagnosed while suffering from tick-borne illnesses; yet, we are making progress in our fight against Lyme and vector-borne illnesses."
"Tick-borne diseases are expanding into new areas and increasing in frequency in already hard hit areas like my own state of New Jersey," added New Jersey Congressman Chris Smith, Co-Chair of the House Lyme Disease Caucus.
"Unfortunately, Federal officials still do not have a good grasp on Lyme and its impact, let alone the newly emerging tick-borne diseases and the myriad of co-infections that can result from a single tick bite. Without better information on tick-borne diseases and how to treat them, we will continue to fail to address the root of the problem in the patients in need."
"There is still too much unknown about the causes of tick-borne disease and the appropriate treatments for it," said California Congresswoman Anna Eshoo.
"Our task now as Members of Congress and as advocates, is to ensure that tick-borne disease programs are fully funded, including the Regional Centers of Excellence for Vector-borne Diseases, which are leading the way on cutting edge research into Lyme." Lyme
163% increase in Lyme funding
The Center for Lyme Action awards build on the momentum of 163% increase in Federal funding for Lyme disease across Federal agencies from $59 million in FY20 to $155.5 million in FY23.
Federal funding for Lyme disease continues to be very low at $82 per patient compared with much rarer diseases. Less common diseases such as West Nile Virus and Malaria have 80 times and 1800 times the amount of per patient federal research funding.
"The awards ceremony was all about recognizing and thanking our supporters," Crater said. "Now we are getting back to work – spending time meeting with Members of Congress to ensure Appropriators understand the gravity of Lyme and tick-borne disease and the need to fully fund the Kay Hagan Tick Act and grow research funding for diagnostics, therapies and hopefully within the decade, a cure to stamp out all tick-borne diseases."
To date, Lyme disease has been reported in every state nationwide.
PRESS RELEASE SOURCE:  Center for Lyme Action
Follow CLA on Twitter @lyme_action and on Instagram @CenterforLymeAction.