TOUCHED BY LYME: 30 things you don't know about Lyme disease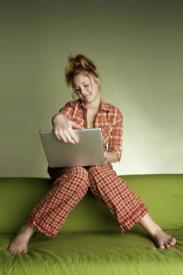 You may have heard of lists like "20 things you don't know about me" making the rounds of social networking sites like Facebook. Here's a new twist, sponsored by the organizers of "Invisible Illness Awareness Week" (September 14-20, 2009). It's a creative way to share your story, help spread the word about Lyme disease…and maybe even win a prize.
Here's the deal: Paste the questionnaire below into the comment section at the bottom of this blog page and then complete your answers.
30 Things About My Invisible Illness You May Not Know
1. The illness I live with:
2. I was diagnosed with it in the year:
3. But I had symptoms since:
4. The biggest adjustment I've had to make is:
5. Most people assume:
6. The hardest part about mornings are:
7. My favorite medical TV show is:
8. A gadget I couldn't live without is:
9. The hardest part about nights are:
10. Each day I take __ pills & vitamins. (No comments, please)
11. Regarding alternative treatments I:
12. If I had to choose between an invisible illness or visible I would choose:
13. Regarding working and career:
14. People would be surprised to know:
15. The hardest thing to accept about my new reality has been:
16. Something I never thought I could do with my illness that I did was:
17. The commercials about my illness:
18. Something I really miss doing since I was diagnosed is:
19. It was really hard to have to give up:
20. A new hobby I have taken up since my diagnosis is:
21. If I could have one day of feeling normal again I would:
22. My illness has taught me:
23. Want to know a secret? One thing people say that gets under my skin is:
24. But I love it when people:
25. My favorite motto, scripture, quote that gets me through tough times is:
26. When someone is diagnosed I'd like to tell them:
27. Something that has surprised me about living with an illness is:
28. The nicest thing someone did for me when I wasn't feeling well was:
29. I'm involved with Invisible Illness Week because:
30. The fact that you read this list makes me feel:
Next, go to this page on the Invisible Illness Week website and post a comment giving this link: https://www.lymedisease.org/news/touchedbylyme/187.html (Copy and paste that link into your comment, so they can find where your answers are posted.)
The IIW organization will choose two people who have completed and posted their questionnaire to receive a prize the week of Sept. 5, 2009.
In addition, I will compile the Lyme answers posted here into future blog posts.
Contact this blogger at dleland@lymedisease.org.