How to watch archives of IDSA hearing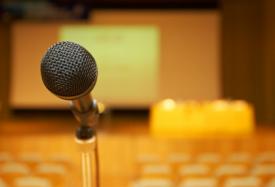 Here's information about how to access different parts of the July 30 hearing.
The IDSA Lyme Panel Review Hearing in Washington DC was streamed live over the Internet July 30.The only official archive of the webcast is on the IDSA website itself.
However, CALDA CEO Lorraine Johnson, one of the speakers, recorded her own video of her speech at a later time, which is not subject to the IDSA terms of use.You can watch this version by clicking below.

Some of the other speakers provided us with copies of their power point presentations. Below you will find links to download pdf files of select slide presentations as well as links to view the slide presentations.
The last one listed, Dr. Elizabeth Maloney, was not chosen to speak at the hearing. We've listed her presentation here because we think she has valuable information to impart.
Lorraine Johnson, JD, MBA Review Hearing Video
Lorraine Johnson, JD, MBA Speaker Presentation
Daniel Cameron, MD, MPH Speaker Presentation
Raphael Stricker, MD Speaker Presentation
David Volkman, PhD, MD Speaker Presentation
Allison Delong, M.S. Speaker Presentation
Elizabeth Maloney, MD Speaker Presentation
Kenneth Liegner, MD Speaker Presentation