Weak government response to ticks threatens public health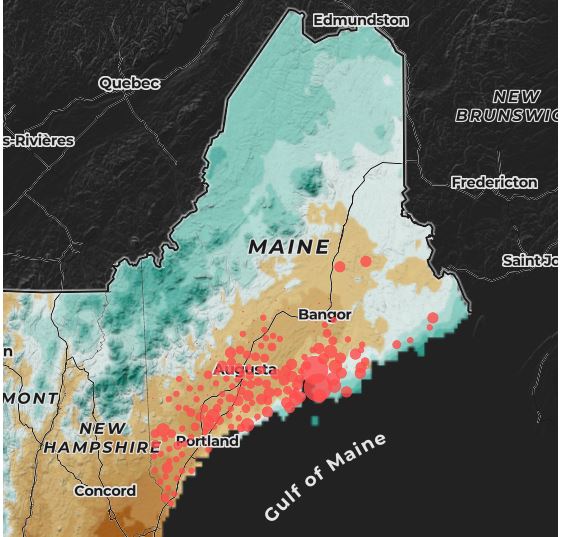 Center for Public Integrity, August 6, 2018
by Kristen Lombardi and Fatima Bhojani
The CDC says rising temperatures are partly to blame for the tripling of mosquito-, tick- and flea-borne illnesses from 2004 to 2016, but Maine's governor, a climate skeptic, is tying health officials' hands.
Maine's invasion came early this year. In recent hotbeds of tick activity — from Scarborough to Belfast and Brewer — people say they spotted the eight-legged arachnid before spring. They noticed the ticks — which look like moving poppy seeds — encroaching on roads, beaches, playgrounds, cemeteries and library floors. They saw them clinging to dogs, birds and squirrels….
…The ticks have brought a surge of Lyme disease in Maine over two decades, boosting reported cases from 71 in 2000 to 1,487 in 2016 — a 20-fold increase, the latest federal data show. Today, Maine leads the nation in Lyme incidence, topping hot spots like Connecticut, New Jersey and Wisconsin. READ MORE.