NEWS: Boston radio station takes big look at "Living with Lyme"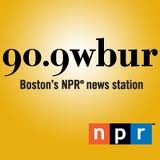 In a weeklong series, NPR station WBUR looks at the difficulties in fighting and treating Lyme disease.
From the website of WBUR:
We've all heard about Lyme disease: that it is spreading throughout New England, that it can be tricky to diagnose, and that it can wreak havoc on patients' lives.
But clear, reliable information — on the disease's prevalence, how to avoid getting it, how most doctors now believe it should be treated, and what to do if you fear you've been exposed — can be hard to come by.
From June 25-29, WBUR is exploring this public health issue. We'll delve into the difficulties of tracking the disease, explore the history of attempts to develop a vaccine, spotlight the latest thinking on treatment, and tell the stories of patients who know these issues firsthand.