TOUCHED BY LYME: Book calls epidemic "global and dangerous"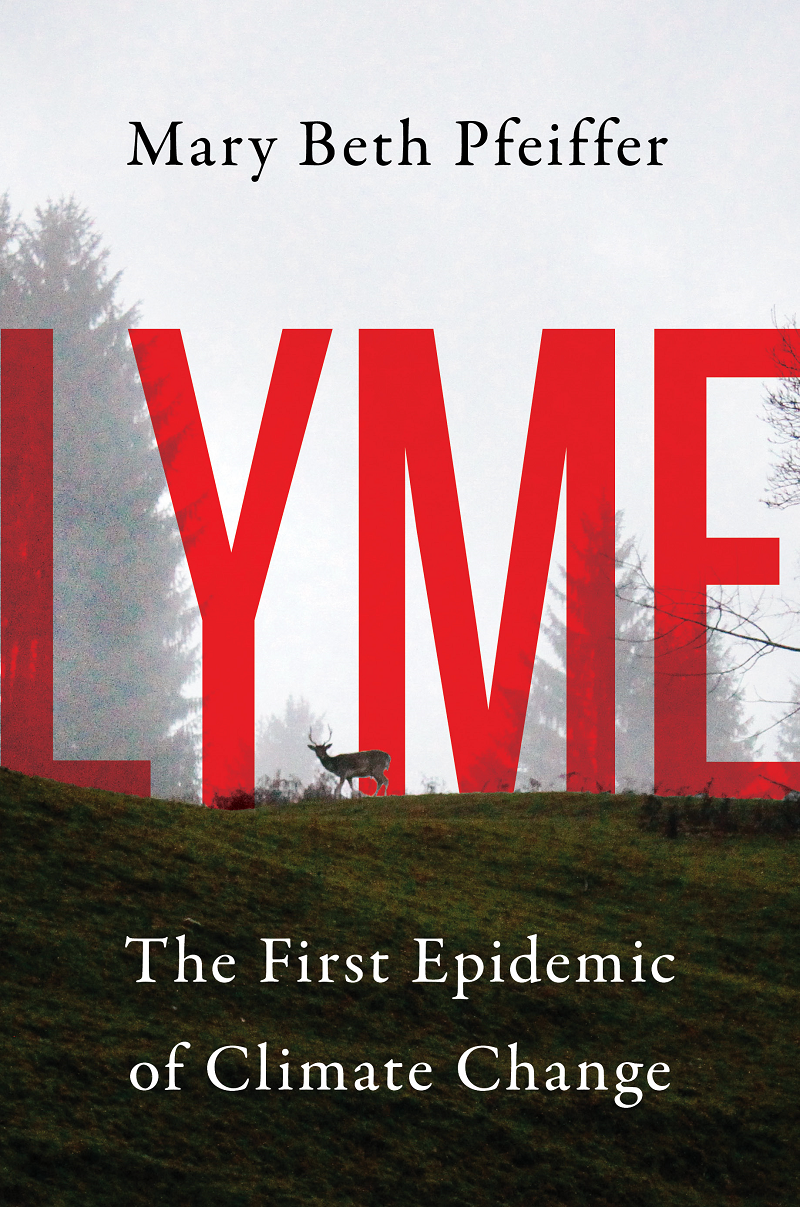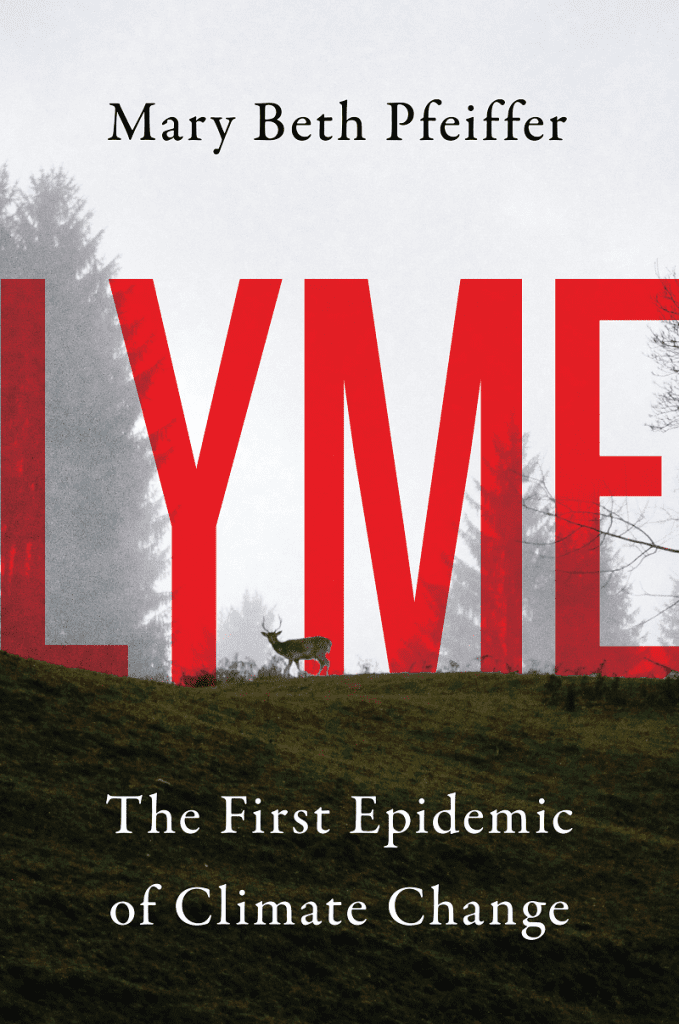 The story of Lyme disease in the modern world is maddeningly complex. To even begin to properly tell it, you need to give context about ticks, the infections they can carry, and how those diseases affect humans and animals.
You should discuss the inadequacies of "standard" lab testing and the workings of the human immune system.
And you must explore how the medical establishment "treats" Lyme disease, how legions of sick people are abandoned by the system, and the failure of health officials to properly address a developing epidemic.
And that's just for starters.
Mary Beth Pfeiffer's new book, Lyme: The First Epidemic of Climate Change, does a masterful job of tackling these thorny issues—and many more. Its comprehensive look at the worldwide implications of Lyme disease fills a gaping need.
Pfeiffer started covering the Lyme disease beat while she was an investigative reporter for the Poughkeepsie Journal in New York state. Her award-winning series of articles published from 2012-2015 led to the creation of this book.
When she left the paper a few years ago to finish the project, she zeroed in on the subject matter even more. She interviewed physicians, patients and advocates on three continents, spoke to dozens of research scientists around the world, and read reams of research studies.
She adroitly weaves all that information together in a compelling narrative that leads to an inescapable conclusion:
"This is an epidemic. It is global and dangerous. It is spreading to new places on earth and affecting places in the human body, the brain for one, in ways that are not fully understood. History teaches us that medicine sometimes clings fiercely to convictions that are ultimately proven wrong. Lyme disease is one such time."
Throughout the book, she documents a variety of responses and potential solutions directed at different slices of the problem. At the end, she summarizes by listing three things that must occur, if this scourge is to be controlled:
"First, the pain of tens, maybe hundreds, of thousands of long-term tick-borne disease sufferers must be recognized. Why solve a problem that has barely been acknowledged?
Second, health issues must be addressed, including the need for better tests and treatment trials, and an acceptance that the problem is tick-borne disease, not only Lyme disease.
Finally, an organized, coordinated effort must be made to tackle the problem of ticks in the environment and the harm they do."
"Lyme: The First Epidemic of Climate Change" is a groundbreaking book. It should be read by anyone who cares about the health of our planet and the people who live on it.
****
On April 7, Mary Beth Pfeiffer will be a guest speaker at MyLymeData2018: Seeking Cures Together, a patient education conference in San Ramon, CA.
People who register for the conference by March 18 may pre-order copies of the book at a discount. The books will then be distributed at the conference, with an opportunity to have them autographed by the author. Click here for details.
(People unable to attend the conference can order a book at the discounted rate directly from the publisher by clicking here. Use the promotion code 4LYME.)
TOUCHED BY LYME is written by Dorothy Kupcha Leland, LymeDisease.org's VP for Communications. She is co-author of When Your Child Has Lyme Disease: A Parent's Survival Guide. Contact her at dleland@lymedisease.org .