NEWS: "Tick Paralysis" strikes New York toddler; quick action saves her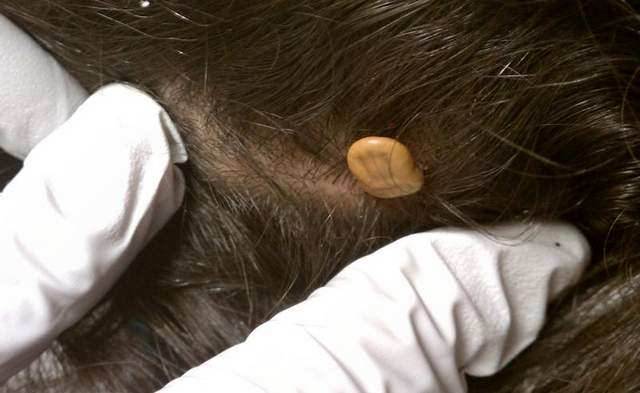 This photo shows an engorged American dog tick embedded in the child's scalp. Experts say the tick secretes a neurotoxin that can cause paralysis in some people.
From the Poughkeepsie Journal, NY:
Written by Shantal Parris Riley, Poughkeepsie Journal
Health professionals are looking into a rare case of a little girl who was paralyzed after being bitten by an American dog tick.
The 2-year-old was unable to eat or drink — immobilized by a potentially fatal illness — when she was brought to Albany Medical Center this month. Jenna Tomlins woke up May 4 feeling tired and lethargic.
"She couldn't stand up, she couldn't really move," said her mother, Rachel Tomlins, 25, of Hopewell Junction. "I just thought maybe she was tired. She was up late the night before."
Her mother recalled the girl having trouble drinking.
"That's when I called the pediatrician," she said.
Click here to read the rest of the article.