Tick-borne anaplasmosis on rise in New York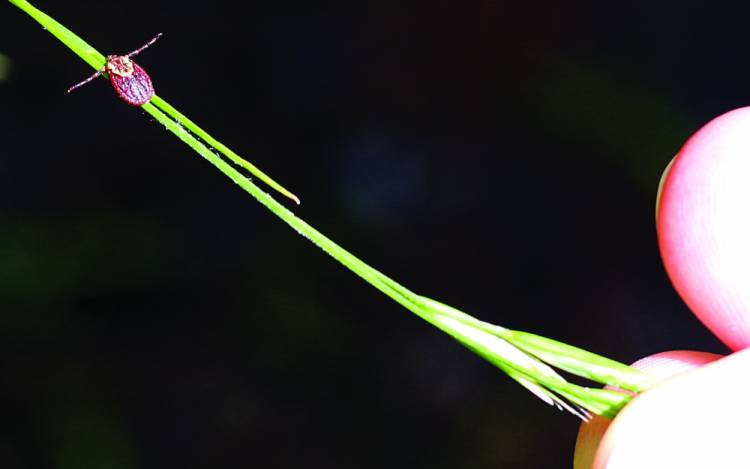 From the Altamont Enterprise (NY), August 26, 2016:
by Melissa Hale-Spencer
One Friday night in June, Edith Abrams came down with a fever of 104 degrees.
"I just thought it would pass," she said.
She kept sweating, and changing her sheets two or three times a night for four nights when, on Tuesday, her husband took her to the emergency room at St. Peter's Hospital in Albany.
"I was very lucky," said Abrams this week. "I had an ER doctor that gave me tests right away for tick bites and put me on intravenous antibiotics immediately." Still, she was in the hospital for a week and had to battle sepsis.
She didn't have Lyme disease, which affects about 7,500 New Yorkers each year and is familiar to most.
Abrams had the second-most common tick-borne illness in New York: anaplasmosis, which infects about 500 New Yorkers annually, READ MORE.
.
The Altamont Enterprise also wrote an editorial about anaplasmosis, in the same edition.
From the editor: I found out about anaplasmosis the hard way.
My husband is a tough guy; he eschews visits to the doctor. Last fall, he was sick — fever, headache, aching muscles, and a bad cough. For the better part of a week, he shooed my concerns aside. I finally forced a thermometer into his mouth; it read 104 degrees. READ MORE.