Kay Hagan TICK Act included in spending bill signed by president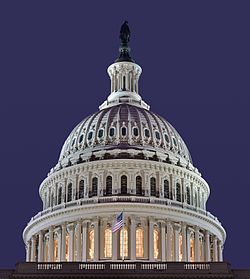 The Kay Hagan TICK Act—aimed at improving the government's response to Lyme and other tick-borne diseases—was included in the federal appropriations bill passed by Congress this past week. President Trump signed the entire spending package late Friday.
The TICK Act is named after former Senator Kay Hagan, who died in October due to Powassan virus, a tick-borne infection.
It provides $150 million for various activities related to Lyme and other vector-borne diseases.
Three-pronged approach
The TICK Act would:
Require the Department of Health and Human Services (HHS) to develop a National Strategy. This would help expand research, improve testing and treatment, and coordinate common efforts across federal agencies including with DOD, USDA, EPA, the VA, and the Departments of Interior and Homeland Security.
Reauthorize Regional Centers of Excellence in Vector-Borne Disease for five years at $10 million per year. Funding for these centers, which was allotted in 2017, expires in 2021. These Centers have led the scientific response against tick-borne diseases, which now make up 75 percent of vector-borne diseases in the U.S. There are five centers located at universities in New York, California, Florida, Texas, and Wisconsin.
Authorize CDC grants at $20 million per year that would be awarded to state health departments to improve data collection and analysis, support early detection and diagnosis, improve treatment, and raise awareness. These awards would help states build a public health infrastructure for Lyme and other tick and vector-borne diseases and amplify their initiatives through public-private partnerships.
In the Senate, the bi-partisan bill was co-sponsored by Senators Susan Collins of Maine and Tina Smith of Minnesota. In the House, it was co-sponsored Congressmen Chris Smith of New Jersey and Colin Peterson of Minnesota.