Judge in Lyme lawsuit extends stay in case through February 14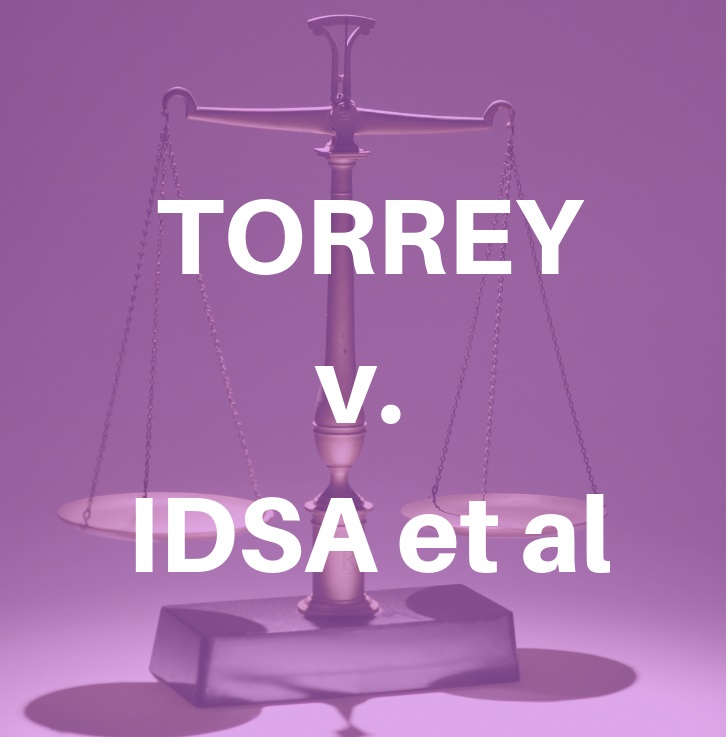 Journalist Mary Beth Pfeiffer reports via Twitter that proceedings in Torrey v. IDSA et al have been delayed through February 14.
Torrey v. IDSA is the federal lawsuit filed by a group of Lyme patients against six members of the Infectious Diseases America and (originally) eight insurance companies. (One of the insurers, Kaiser Permanente, has settled. Seven insurances companies remain in the suit.)
The named individuals are authors of the 2006 IDSA Lyme disease treatment guidelines. The suit charges that the six colluded with insurance companies to deny treatment to Lyme patients.
Here's what Pfeiffer posted:

Read background on the case here:
Lyme patients file lawsuit against IDSA and insurers over treatment denials
Patient lawsuit against IDSA and insurers moves forward in Texas
Information hub for anti-IDSA lawsuit