TOUCHED BY LYME: High school class nets $2200 for Lyme research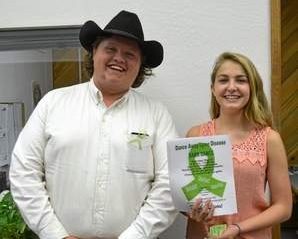 Fifteen-year-old Emyli Palmer has been raising steers since she was in grammar school, while participating in 4-H, Future Farmers of America and other agriculture-related activities. This year, she was even named one of Tehama County's "Beef Ambassadors"—young people who represent the cattle industry in their local communities. (Tehama is a largely rural county in Northern California.)
Alas, circumstances have turned Emyli into a "Lyme disease ambassador" as well.
After having what may or may not have been a bull's-eye rash two years ago, Emyli started experiencing headaches, pain, and trouble focusing in school. Her doctors tested her for "everything," she says, but found nothing.
As her health spiraled downward, Emyli went from being able to bench press 125 pounds to being too weak to even hold a pencil. Once very active, she became largely bedridden.
Finally, a few months ago, she was diagnosed with Lyme disease and started treatment.
Since then, she says, she has "good days and bad days," and is hopeful that things are headed in the right direction. Especially on those good days, she really wants to help raise awareness about Lyme disease and to help others who are fighting it.
That vision came together in a beautiful way last month.
Inspired by Emyli's battle, members of Red Bluff Union High School's Ag Leadership class hosted the "Dance Away Lyme Disease Barn Dance" at the local fairgrounds.  In addition to music and dancing, there was a Lyme disease information table and a silent auction of items donated by businesses in the community.
Along with being a fun evening, the group raised $2267, which was donated to LymeDisease.org's research fund. Kudos to Emyli, to project leader Justin Croman and all the members of the Ag Leadership class, for a job well done!
The following photo is from Red Bluff Daily News. Read the story here.
(Below, from left) Project leader Justin Croman, LymeDisease.org CEO Lorraine Johnson, and Emyli Palmer.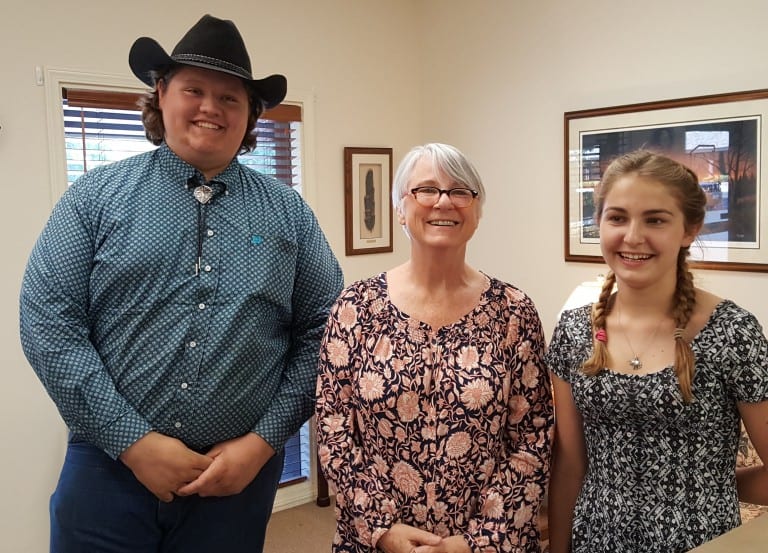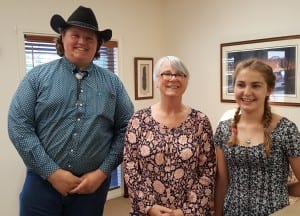 TOUCHED BY LYME is written by Dorothy Kupcha Leland, LymeDisease.org's VP for Education and Outreach. She is co-author of When Your Child Has Lyme Disease: A Parent's Survival Guide. Contact her at dleland@lymedisease.org.