TBD Working Group meets Jan 28-29 in Washington, DC; view reports now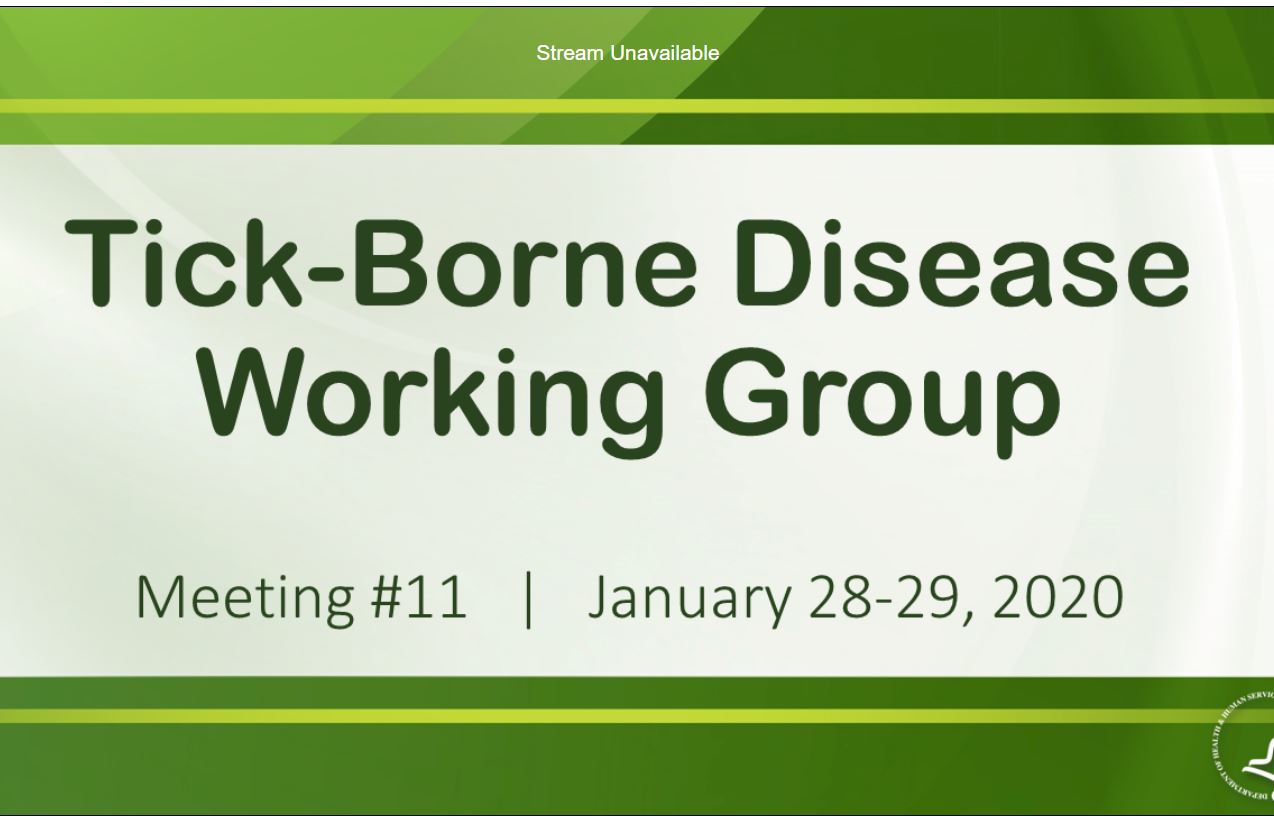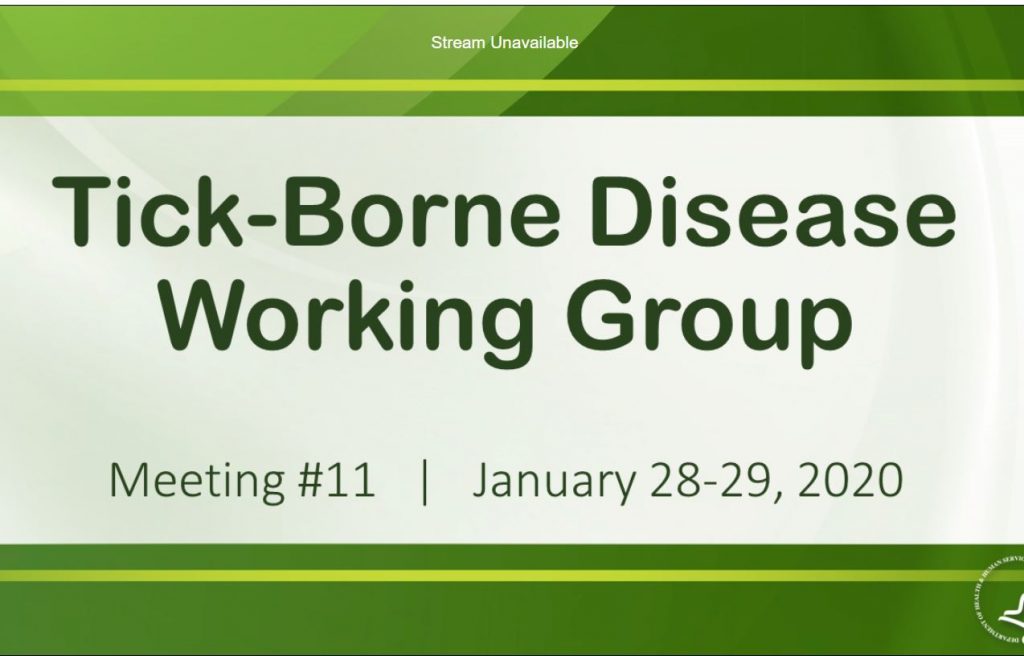 The 11th meeting of the federal Tick-borne Disease Working Group will be held on January 28 and 29, 2020. TBDWG is an advisory panel under the auspices of the US Department of Health and Human Services.
According to the agenda, the Working Group will:
1) hear presentations from eight subcommittees on their findings and potential actions for the TBDWG to consider;
2) hear updates from the Public Comment and Inventory Subcommittees; and
3) further discuss plans for developing the 2020 report to the HHS Secretary and Congress on federal tick-borne activities and research.
The meeting will be held at the Hyatt Place Washington DC/US Capitol, 33 New York Avenue NE, Washington, DC 20002.
In-person attendance at the meeting is limited to space available. Therefore, preregistration for public members is advisable and can be accomplished by registering here .
Members of the public may also attend the meeting via live webcast.
2020 Subcommittee Reports
The TBDWG established eight subcommittees in June 2019. Each subcommittee identified priorities and developed a report to the TBDWG that described current efforts, gaps in research, and potentials actions relevant to their topic.
The TBDWG will discuss the subcommittee reports during public meetings and incorporate certain content and action items into the upcoming 2020 report to the HHS Secretary and Congress.
2020 Alpha-Gal Syndrome Subcommittee Report to the Tick-Borne Disease Working Group
2020 Babesiosis and Tick-Borne Pathogens Report to the Tick-Borne Disease Working Group
2020 Clinical Aspects of Lyme Disease Report to the Tick-Borne Disease Working Group
2020 Ehrlichiosis and Anaplasmosis Subcommittee Report to the Tick-Borne Disease Working Group
2020 Pathogenesis and Pathophysiology of Lyme Disease Subcommittee Report to the Tick-Borne Disease Working Group
2020 Rickettsiosis Subcommittee Report to the Tick-Borne Disease Working Group
2020 Tick Biology, Ecology, and Control Subcommittee Report to the Tick-Borne Disease Working Group
2020 Training, Education, Access to Care, and Reimbursement Subcommittee Report to the Tick-Borne Disease Working Group