Diagnosing early Lyme disease by assessing immune response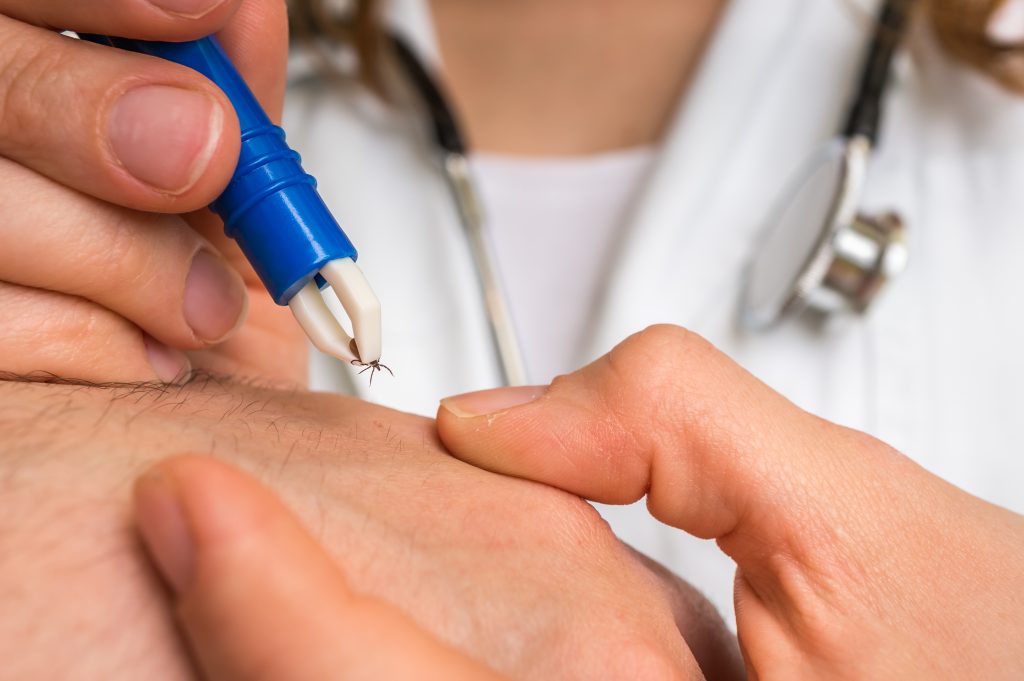 Adaptive Biotechnologies has unveiled a new type of Lyme disease test aimed at detecting the illness during the early stages of infection.
Conventional tests for the disease look for antibodies to the Lyme bacteria. Because antibodies can take weeks to develop, early testing is often falsely negative. In contrast, the T-Detect Lyme test measures the body's immune response.

This significant advancement came about with participation from the Lyme disease community.
Patient blood samples from the Lyme Disease Biobank as well as from Dr. John Aucutt's research at Johns Hopkins University were used in developing this test. LymeDisease.org helped recruit additional patients for the study.
This exemplifies how the Lyme community can participate in meaningful research and help bring useful products to market.
The following press release from Adaptive Biotechnologies explains more about the new test:
Adaptive Biotechnologies Corporation, a commercial stage biotechnology company that aims to translate the genetics of the adaptive immune system into clinical products to diagnose and treat disease,  has announced the launch of T-Detect™ Lyme.
This is the company's second test to be made available from its growing T-Detect franchise. The T-Detect test detects an immune response by leveraging the body's unique T-cell response to disease-associated antigens. T-Detect Lyme identifies T cells activated by Borrelia burgdorferi, the bacterium that causes Lyme disease, to help diagnose early Lyme disease.
T-Detect Lyme, administered as a simple blood test, is intended to aid in the diagnosis of early Lyme disease in adult patients demonstrating signs and symptoms.
These symptoms include, but are not limited to, the presence of an erythema migrans (EM) rash, fever, chills, headache, fatigue, muscle and joint aches, and swollen lymph nodes.
Shortening time to diagnosis
"The T-Detect franchise leverages the immune system's natural abilities and the exquisite specificity of T cells to detect disease early," said Sharon Benzeno, Ph.D., of Adaptive Biotechnologies. "The availability of T-Detect Lyme may help shorten the time to accurate diagnosis for patients with early Lyme disease."
She continued: "T-Detect Lyme has demonstrated greater sensitivity than serology in early Lyme disease and may aid in the early diagnosis of up to two times more cases that may be missed by traditional serology testing. We aim to further improve the test sensitivity over time using new data sets from additional individuals to be able to help more patients."
In the U.S., Lyme disease is the most common tick-borne illness, with approximately half a million newly infected people per year.1 An early diagnosis of Lyme disease facilitates treatment initiation to stop disease progression. However, today's standard antibody tests may miss up to 75% of Lyme disease cases in the acute, or early, phase of infection.2
More accurate than antibody tests
In a clinical validation study among patients with early Lyme disease, the T-cell test was more accurate than leading antibody tests.3 T-Detect Lyme has a specificity of ~99% and showed more than 1.5 times greater sensitivity than standard two-tiered testing (STTT) in patients who presented with a bullseye rash (54% vs 30%, respectively).3
In a separate study, T-Detect Lyme showed three times greater sensitivity than STTT in the first four days after symptoms appeared (44% vs 14%, respectively).4
"Lyme disease is a particularly burdensome illness, and the areas where Lyme disease is common are expanding," said Dr. Shari Rozen, investigator for the ImmuneSense™ Lyme Study.
"The development of antibodies takes time. However, the majority of serologic tests are requested in the early stages of infection, when STTT sensitivity is lower. A T-cell test can improve upon existing options for patients and healthcare providers by measuring a different aspect of the immune response, the T cell, which can arise earlier than antibodies to help identify recent infections."
T-Detect Lyme is available to patients with a prescription through a qualified healthcare professional as a Clinical Laboratory Improvement Amendments (CLIA) laboratory-developed test (LDT) service.
References
Centers for Disease Control and Prevention (CDC). Lyme Disease, Data and Surveillance. Available at: https://www.cdc.gov/lyme/datasurveillance/index.html. Accessed June 6, 2022.
Marques AR. Revisiting the Lyme disease serodiagnostic algorithm: the momentum gathers. J Clin Microbiol. 2018 Jul 26. doi:10.1128/JCM.00749-18.
Data on file. Adaptive Biotechnologies. 2022.
Greissl J, et al. Immunosequencing of the T-cell receptor repertoire reveals signatures specific for diagnosis and characterization of early Lyme disease. medRxiv. 2021 Aug 2. doi:10.1101/2021.07.30.21281353.
SOURCE OF PRESS RELEASE: Adaptive Biotechnologies