TOUCHED BY LYME: Filing for disability benefits when you have Lyme disease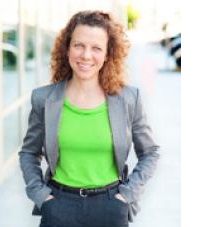 Guest blogger & Lyme advocate Barbara Arnold, an attorney who practices disability law in Berkeley, CA, explains some of the factors involved when a Lyme patient files for SSDI.
If Lyme disease has compromised your ability to earn a living, applying for Social Security disability may become necessary. Having a sense of the legal requirements can help you prepare an application or work with an attorney to present your claim in the best possible light.
Each disability determination is highly fact-specific, but it is helpful to understand how the particular facts of your case will be evaluated. Federal disability rights consist of two distinct programs: Supplemental Security Income (SSI) and Social Security Disability Insurance (SSDI). Both programs provide recipients with funds and medical coverage, but have different threshold requirements that have nothing to do with disability. To qualify for benefits, SSI recipients must have little or no resources. SSDI recipients must have a sufficient work history. Only after these threshold issues are met can the evaluation of one's disability begin.
5-PART ANALYSIS
Both SSI and SSDI require the recipient to meet the 5-part Sequential Analysis. The steps in this analysis are as follows:
Step #1: Is the claimant engaged in substantial gainful activity (SGA)?
SGA is currently set at $1,000.00 per month from earned income. Anyone making more than this amount is deemed not disabled. This amount relates to earned income only. A person who receives money from unearned sources (investments, interest, gifts, etc.) remains entitled to receive benefits, provided that person otherwise qualifies.
Step #2: Does the claimant have a severe impairment?
For Lyme patients, Step 2 poses a significant hurdle. Since Lyme disease lacks a single diagnostic tool, applicants must be prepared to demonstrate that their condition is "medically determinable" by other means. "Medically determinable" means that signs and symptoms establish the existence of disease or impairment. Signs are diagnostic tests and similar findings. Symptoms are patient-reported problems. For an illness like Lyme disease, patients can demonstrate that their condition is medically determinable by submitting articles and treatment guidelines about the nature of Lyme disease and the proper method of diagnosis.
Step #3: Does the impairment meet or equal a listing?
Meeting or equaling one of the conditions enumerated in the Listing of medical impairments entitles a claimant to a finding of medical disability. The Listing is found in the Code of Federal Regulations, which is available on the Social Security website. Although Lyme disease is not mentioned specifically in the current set of listings, there are a number of pertinent conditions which are listed. If you can document that your conditions equal one of these descriptions, your claim can be approved at the third step in the sequential analysis, and you will not have to address the fourth and fifth steps. Some diagnoses to consider include inflammatory bowel disease, diseases of the musculoskeletal system, neurological and mental disorders. You will have to go through each of the criteria enumerated for these conditions to see if your impairment equals the listing.
Step #4: Can the claimant perform past relevant work?
Even if your condition does not meet or equal a listing, your claim can still be approved under the fourth and fifth steps of the sequential analysis. These steps are known as the vocational factors. In the fourth step, the Social Security Administration will evaluate your residual functional capacity (RFC) to determine if you can perform your past work. RFC involves your physical and mental capacities in light of your impairments. SSA assesses your ability to perform physical and mental tasks, such as sitting, standing, lifting, carrying, concentrating, and decision-making. The analysis of RFC is multi-layered and highly fact-specific. It is divided into sedentary, light, medium, and heavy work classifications and can be enhanced or diminished according to age, education, and experience. If your RFC assessment shows you cannot do your past work, the analysis proceeds to the fifth and final step.
Step #5: Can the claimant perform other work?
The Social Security Administration will assess your RFC to determine whether there is other work you can perform. For many Lyme patients, RFC is below sedentary (work at a very low level of exertion), due in part to pain, fatigue, and cognitive disruptions. Documenting these impairments in your medical record and in the narrative part of your application are essential to demonstrating that your condition renders you incapable of working.
As you can see from the above description, the disability evaluation process is complex. Each disability claim is fact-specific and there are few absolutes that can provide a sure-fire strategy. Having a knowledgeable doctor on your side and a medical record that documents your symptoms are essential to meeting the requirements of the 5-Part Sequential Analysis. It may become necessary to work with an attorney experienced in this technical area of law, especially if your claim is at first denied.
Barbara Arnold is a past chair of East Bay LEAPS, a Lyme support group that meets monthly in Oakland, CA. She has testified about the challenges faced by Lyme patients to the San Francisco Board of Supervisors and has organized Lyme awareness events at the East Bay Regional Parks. Her disability law practice is located in Berkeley, CA. Her website is www.barbaraarnoldlegal.com.