NEWS: Lyme debate "coming to San Francisco"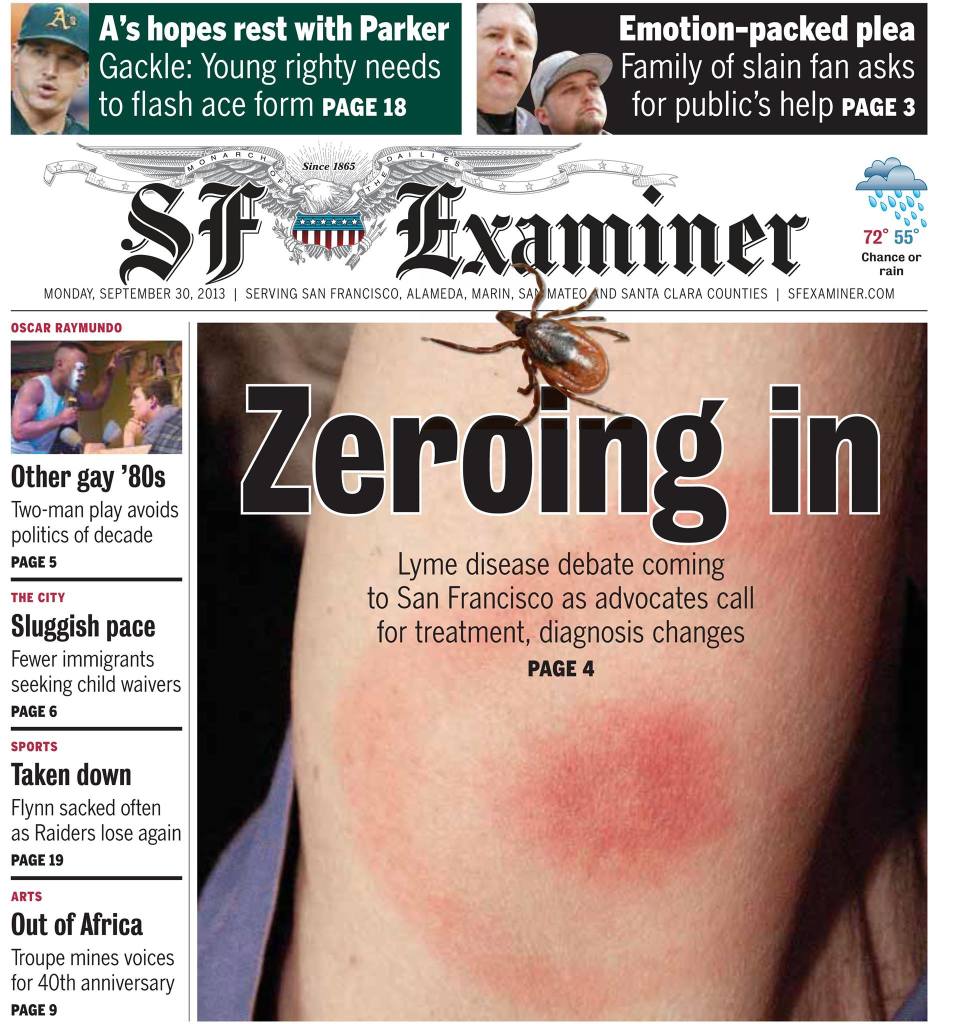 Front page coverage of Lyme disease in San Francisco Examiner. Article mentions Oct. 5 protest of IDSA Lyme guidelines.
From the San Francisco Examiner, Sept. 30
by Alex Emslie
A nationwide controversy over the diagnosis and treatment of Lyme disease, spurred by recent revelations about the scope of the problem, is coming to San Francisco this week.
The Infectious Diseases Society of America is joining other medical associations for a conference at the Moscone Center from Wednesday to Sunday. At the same time, advocacy groups who want the IDSA to broaden Lyme disease diagnosis and treatment guidelines are planning their own events.