PODCAST: When multiple members of your family have Lyme disease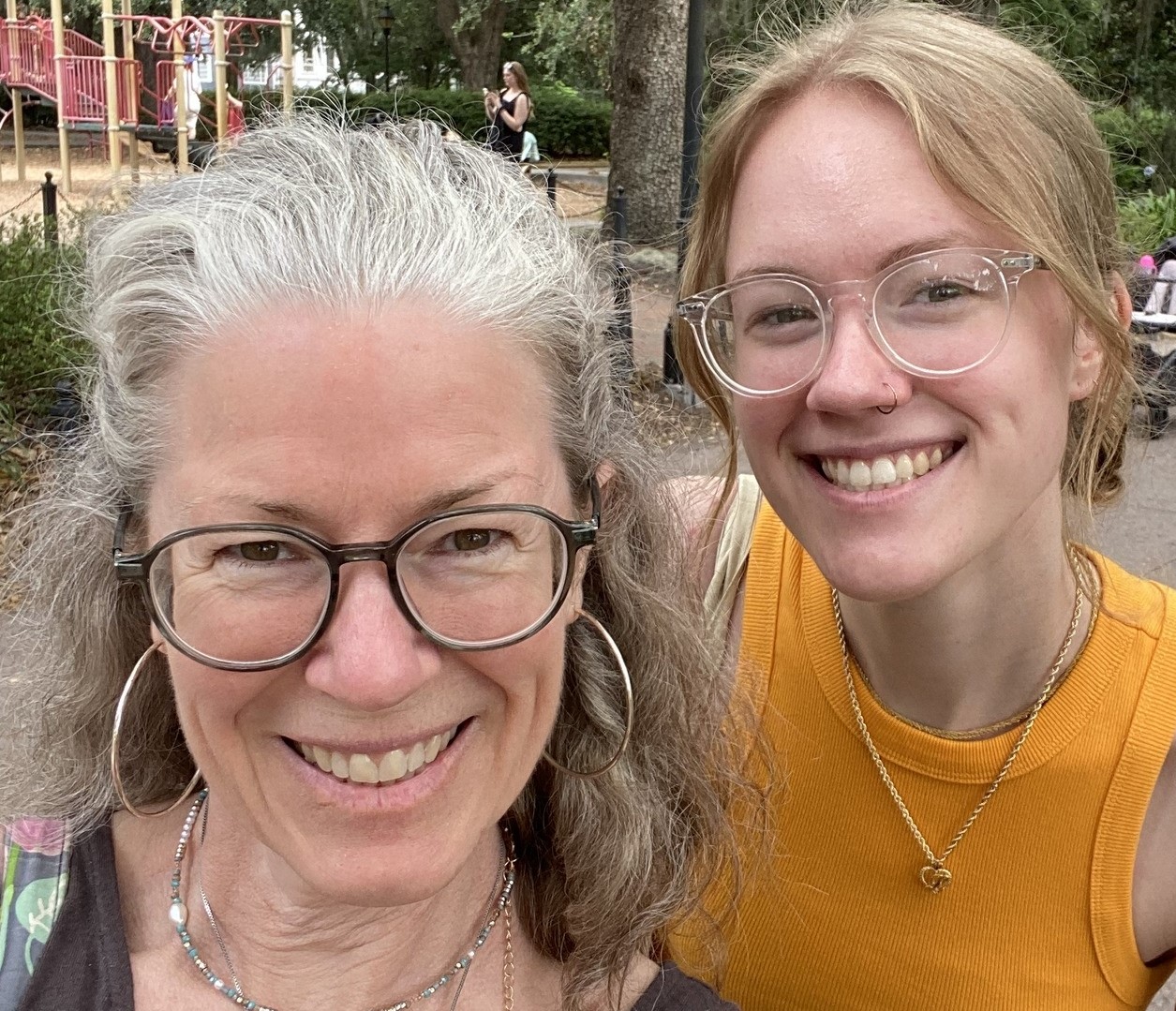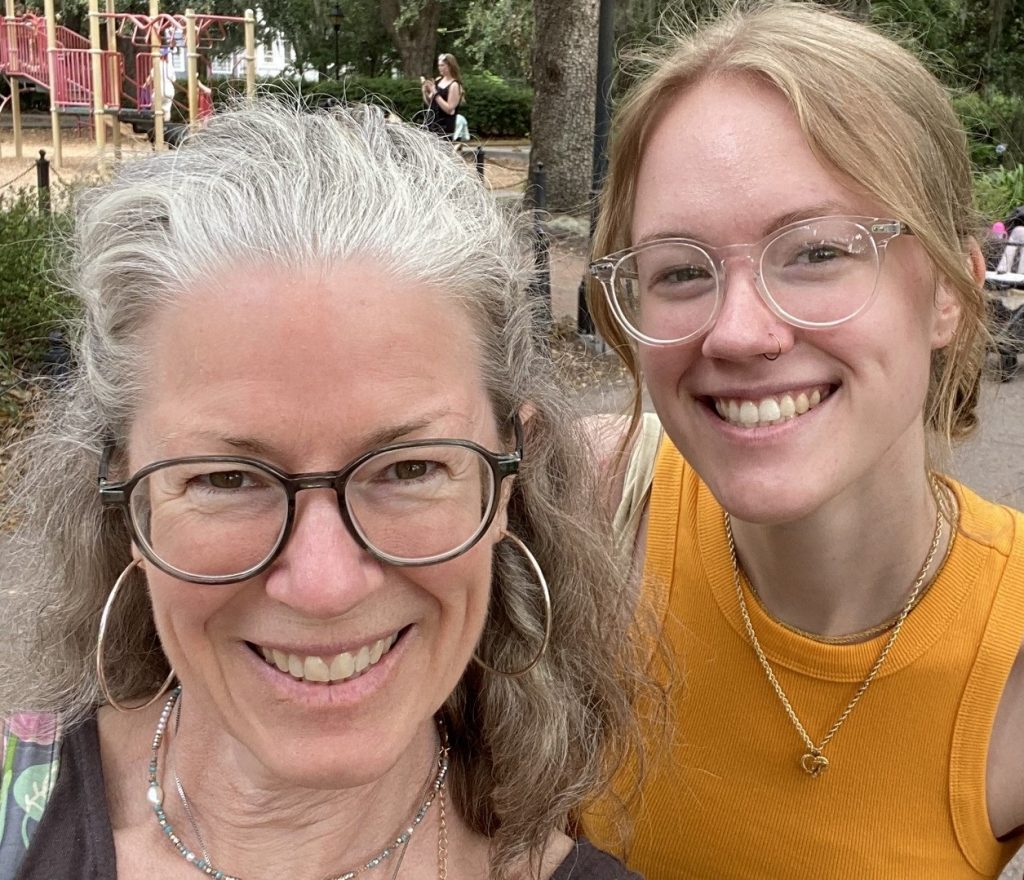 By Fred Diamond
It's hard enough managing your own or just your child's persistent Lyme symptoms, but what do you do when multiple people in your family have Lyme and other tick-borne illnesses? What kind of support do you need and where do you get it?
On this week's Love, Hope, Lyme Podcast, I talk with Jessica Snajder, founder of Partner in Lyme, a non-profit that distributes funds to families in Connecticut for medical care. She discusses how her family coped when she was diagnosed with Lyme three years after they started caring for her teenage daughter.
"I founded Partner in Lyme based on the experience my oldest daughter had with her diagnosis, the complications of treating Lyme, and the financial aspects of treating Lyme and I felt that something good had to come out of our family's experience," she said. "I have also become a patient. I was diagnosed with Lyme and have been in treatment myself. It has evolved from my daughter's care to a nonprofit and then to a family experience."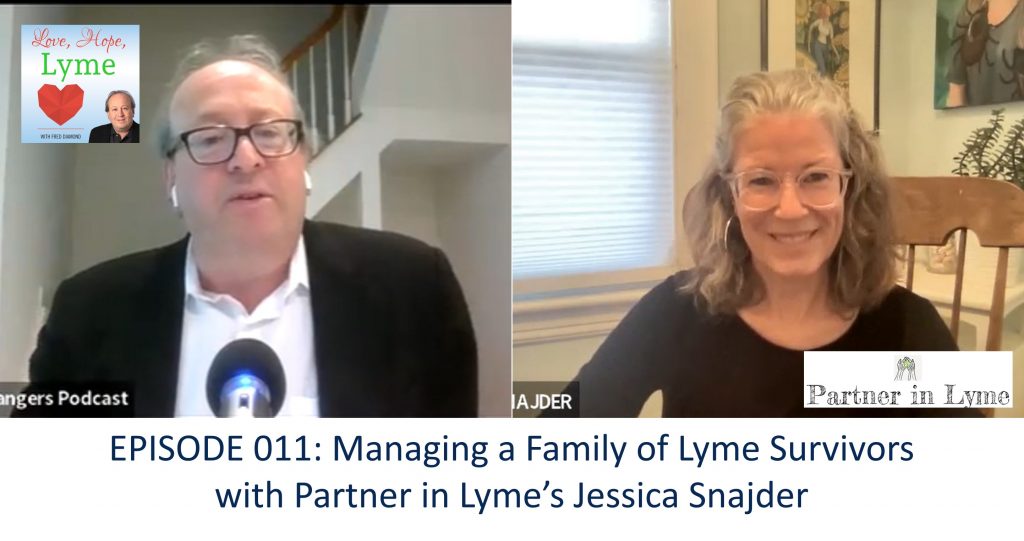 "Partner in Lyme was really born out of that desire to make something good come out of a really bad situation. We give financial support to Lyme survivors in Connecticut to spend on anything that falls under the wellness umbrella that helps them heal in their body, spirit, and soul."
I asked her if everyone in Connecticut understands the disease, since it was named for a city in the state.
She said that it is not the case.
"Residents of Connecticut still are operating under such misconceptions about what Lyme disease is and what it is not. Not enough doctors are screening proactively at yearly checkups. Pediatricians are not looking for signs. There's a lot of missed opportunity to catch people early on in treatment and it's very hard to find a doctor to work with and afford."
What Do Those Who Love a Persistent Lyme Survivor Need to Know?
Jessica said Lyme survivors might need emotional, physical, and financial support.
"No matter who that person is, they need emotional support. Chronic Lyme is isolating, it's physically debilitating, and it impacts who you are. There's a grief process that the person with Lyme goes through.  You're going to mourn the things that you can no longer participate in, and how your life has changed through no desire of your own."
She also said that sometimes physical support takes precedence and can be different from person to person.
"Everyone in my family has had different physical issues. One of us has had more neurological issues, which has resulted in them not being able to drive. Someone else has mobility issues and that has led at times to wheelchair use or spending days on the couch until a flare passes," she said.
"For myself, it was a little bit of both plus memory issues. My family thought I was multitasking or maybe on my phone when they were speaking to me. They would get frustrated with me when I wouldn't respond, but once they realized that this wasn't me not paying attention, this is my mind being affected by a bacteria, then it was easier to say, 'all right, I'll repeat that for you,' or, 'I won't get aggravated if I think that you're just not listening to me.'
Not surprisingly, financial support is often needed.
"Unless you are a wealthy individual, it's almost impossible to do all the things that you would like to do and that your doctor may advise you to do," she suggested.
She said that people don't understand you just cannot go to your primary care physician for chronic Lyme. She estimated that the average patient spends about $50,000 out of pocket a year, if they can. Since most people cannot afford that, they're not getting the treatment that they need, which means they need even more emotional support and even more physical support, because their bodies are not getting what they need to heal.
Complications When She Got Lyme Disease
Jessica said she was diagnosed with Lyme three years after her daughter was diagnosed.
"My oldest daughter was diagnosed in 2018, after seeing 10 doctors and struggling for about a year and a half to figure out what was wrong with her. That affected her senior year of high school into college. There was a lot of support that had to be given just to get her to finish school. I was driving her to college, waiting for her to finish her classes, and then driving her home."
Jessica said being a caregiver was deeply entrenched in her day-to-day life and helped her process her own diagnosis. "I had the benefit of understanding this disease deeply. I was one of those classic long COVID cases but because I knew enough about Lyme, I knew it was not normal that my joints were hurting too."
"My biggest takeaway was just the heartbreak for wanting things to go back the way they were and knowing that they can't easily, and they may never go back. It's reframing your life. As a 50-year-old woman, it's easier for me to do that than as a 20-year-old young person," she observed. "My heart just broke a bit more for her when I realized how significantly this takes a toll on your mental health. Looking for joy, trying to experience joy in a different way."
Her Suggestion for Caregivers
When I asked her for advice for people who want to support Lyme survivors, Jessica said to avoid generalizing.
"When you share that you have Lyme, inevitably someone will say to you, "Oh, so-and-so had Lyme and they did X, Y and Z and they're better. It's no big deal. Well, yes, it's a big deal. There are lot of misconceptions about how to treat Lyme and how not to treat Lyme. When you share these anecdotal stories of someone's friend of a friend of a friend, it's not received well."
She advised not to minimize it and to try to think of it as if this person in your life was diagnosed with cancer. "Just cut off cancer and put in Lyme because the similarities between those two diseases are very strong and the quality of life for someone with Lyme consistently rates lower than someone who has been diagnosed with cancer."
The biggest thing is to empathize with them. To not take anything that happens personally.
"If you are willing to set yourself aside and be selfless in your expression of how you love that person, whether you're loving them as a friend or as a spouse, it's humbling to set yourself aside and give that person what they need. It is a lesson in what love really is. Being compassionate, being kind, being selfless, seeking someone else's well-being above your own."
Learn more about Partner in Lyme here.
Click here to listen to all episodes of the Love, Hope, Lyme Podcast or on YouTube.
Fred Diamond is based in Fairfax, VA and can be contacted via Facebook. His popular book, "Love, Hope, Lyme: What Family Members, Partners, and Friends Who Love a Chronic Lyme Survivor Need to Know" is available on Amazon. The e-version of the book is always free to Lyme survivors. Send Fred a private message on Facebook for your copy.