PODCAST: Scrutinizing CDC's new web content on chronic Lyme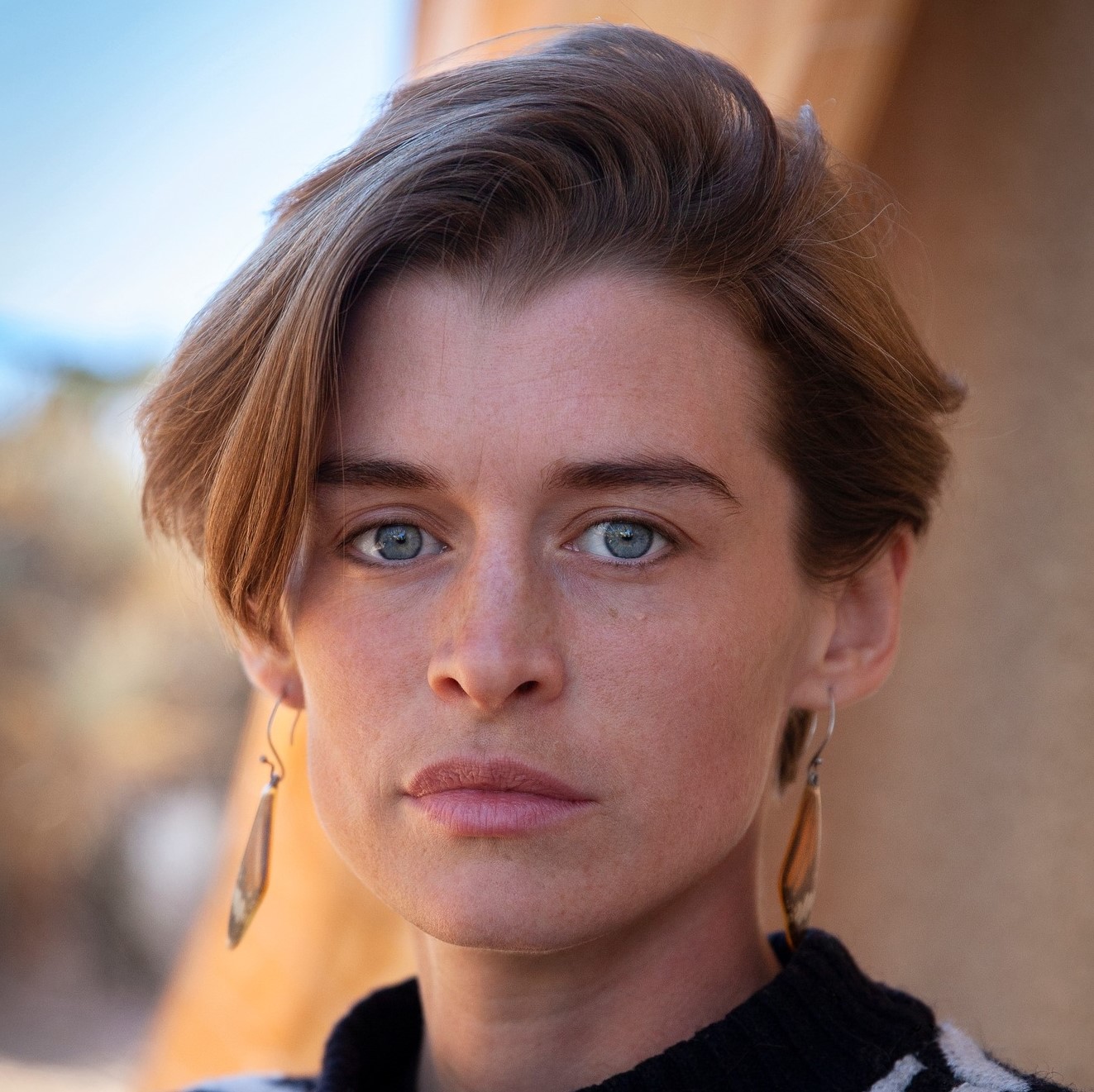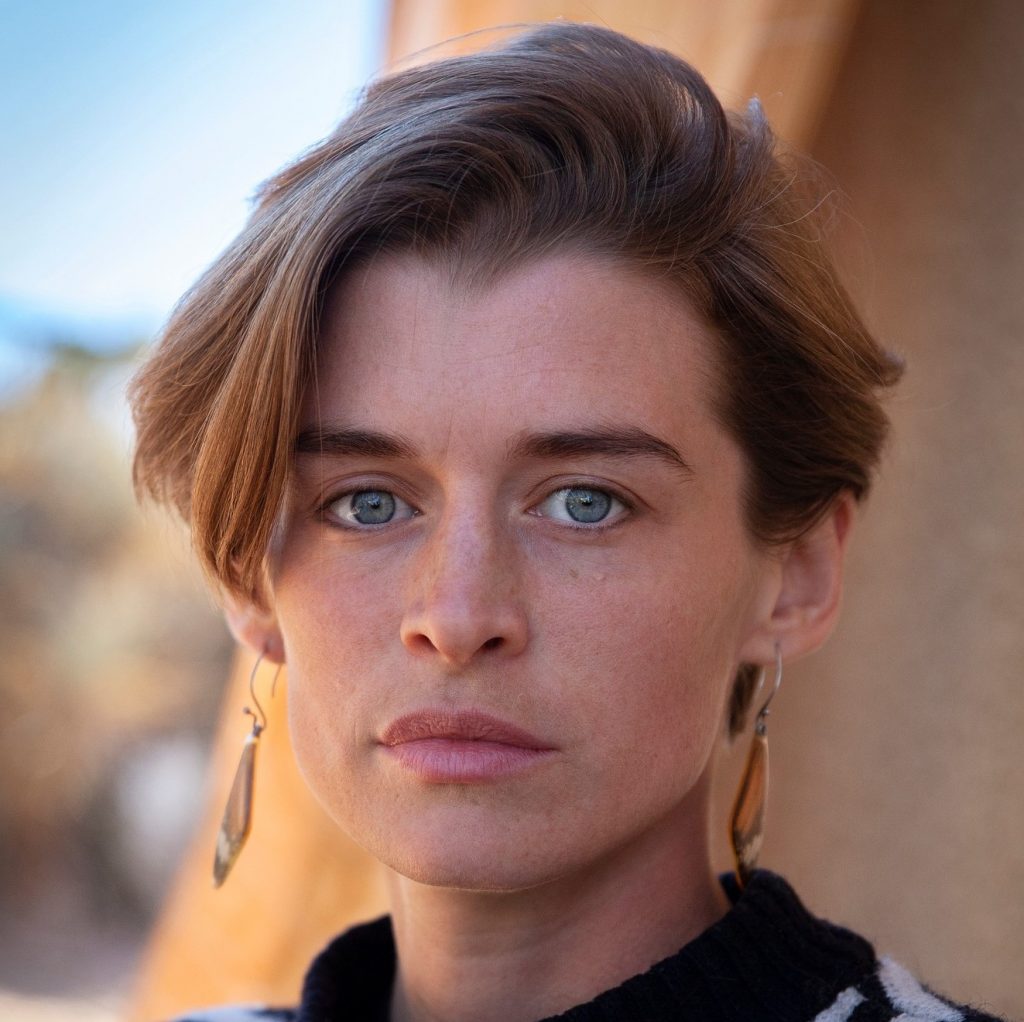 By Fred Diamond
In October, the Centers for Disease Control and Prevention (CDC) quietly added a page on its website that lists the bacteria that causes Lyme disease, along with eight others, as infections that can cause chronic symptoms.
This new listing was touted by some as a major step in helping chronic Lyme survivors receive the attention and acknowledgment that could, among other things, get the chronic disease covered by health insurance.
On this week's Love, Hope, Lyme Podcast, we feature the co-director of "The Quiet Epidemic" documentary, Lindsay Keys, to help unpack what this new content on the CDC website could mean.
Her documentary details the unwillingness of the CDC over the past 50 years to provide valuable support to Lyme survivors around the globe. The CDC's hard stance that chronic or persistent Lyme may not even exist has caused trauma and hardship to millions of Lyme survivors and their families for decades.
On the podcast, Lindsay also discussed the impact her team is continuing to make by rallying around the awareness it has created about tick-borne illnesses. Lindsay is a Lyme survivor, as is the film's co-director Winslow Crane-Murdoch.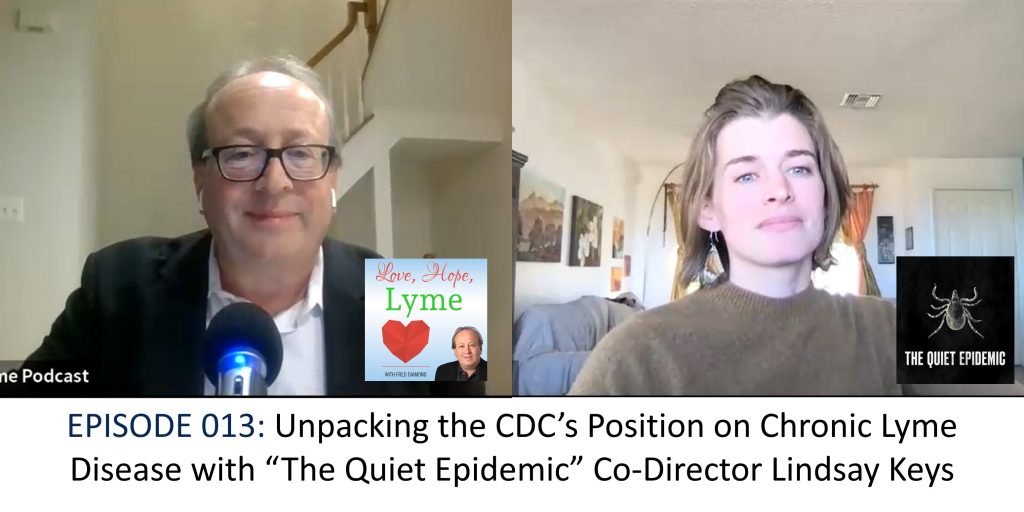 Trust has been broken after 50 years of inaction
Lindsay said, "I was excited when I saw all the posts come on my social media feed that the CDC now recognizes chronic Lyme, but then I went to their website and read the content carefully. Hopefully it is a step in the right direction, and I don't want to deflate all the hope, but we don't really know what is coming down the pipeline from this agency."
"Post treatment Lyme disease syndrome, (PTLDS), is what has been acknowledged by the CDC for years and we cover it in detail in the film. But we need to be careful as a community not to jump the gun and say, oh, great, okay, we've finally made it. It's all good," she said.
"With PTLDS, the CDC says you're still symptomatic after getting treatment for Lyme. They say we don't know what causes the symptoms, and in many cases, you don't need further treatment. The Lyme disease community, though, has been saying, yes, there definitely is a post infectious syndrome. But we also know, because of credible science from highly credible researchers, that the Lyme disease bacteria in some cases persists."
Questions need answers
She posited, "There's a lot of frustration with the CDC. They're at the helm of the ship and they have no choice but to come around eventually. Hopefully sooner than later. Questions need to be answered such as why do people not know that the Lyme disease test is not always accurate, that the treatment is not always effective, and that if you go to a doctor's office, in many cases, they don't even want to talk about Lyme disease, let alone diagnose you and treat you?"
She said that the late Dr. Neil Spector, who was featured in the documentary, would say repeatedly that we just need the resources, and we need the backing of our public health agencies, and if we get those things, then we can figure this out.
"And so, it is mysterious to me in the sense that it just seems like that hasn't been a priority in the way that so many people know that it really needs to be," she said.
Lindsay said, "You want to believe that your health agencies are looking out for you and that they're listening to you. In recent years, there appears to be more openness at the CDC, which is great, but there's been a lot of trust broken after nearly half a century of that not being the case."
Opportunity for change
She said that when moments like this happen, there is an opportunity for the Lyme advocacy groups to come together to make change.
"We can use this to develop a united front to make real impact. The Lyme disease community has been fragmented for many years and there are a lot of politics even within the community," she said. "One of the reasons we made the film was to bring the Lyme community under the same tent to issue statements like the one that we are about to issue regarding the CDC."
Lindsay said a positive result of the film's success was that it positioned her team to hold entities like the CDC accountable. "We're independent journalists so we have more freedom to press and push and ask some of these hard questions," she said.
What "The Quiet Epidemic" team is pushing for
Lindsay said that the film's popularity has gone beyond what a typical film could influence and that the team is pushing for more impact.
"One of our big goals right now is calling for a congressional hearing on Lyme disease. We want insurance coverage and more funding for science. We want this disease to just be acknowledged widely in the way that a disease of this scale should be acknowledged widely. But I think a lot of these steps are sort of incremental, and it could take another 50 years for us to achieve some of these things," she said.
"With the film's message being what it is and with the evidence that we lay out in the film, one of our most powerful asks is for a congressional hearing on the state of Lyme disease. The last one was in 1993 and was hosted by Senator Ted Kennedy. It's called 'Lyme Disease: A Diagnostic and Treatment Dilemma.'
"The science is there"
"The science is there, and I think it's imperative that Congress exercise their oversight and to ensure that our CDC, our public health agencies are acting to benefit the patients. And if it isn't going to come from within the CDC, then it needs to come from outside of the CDC, and we need to bring everyone together to have that conversation," she said.
"I think that if I were in Congress and I had children or grandchildren and I saw a film like ours I would ask what if this happened to my family or someone that I love? Maybe these Lyme survivors aren't crazy. Maybe there's something going on here. And the fact that it has been going on for 50 years, that alone should spark a congressional hearing."
"The film is hopeful. I'm optimistic. If I weren't, I wouldn't be dedicating my life to this," she said. "And, ideally, all of it, of course, all of it would be covered by insurance because no one should go bankrupt because they were bitten by a tick."
Stream The Quiet Epidemic here.
Click here to listen to all episodes of the Love, Hope, Lyme Podcast or on YouTube.
Fred Diamond is based in Fairfax, VA and can be contacted via Facebook. His popular book, "Love, Hope, Lyme: What Family Members, Partners, and Friends Who Love a Chronic Lyme Survivor Need to Know" is available on Amazon. The e-version of the book is always free to Lyme survivors. Send Fred a private message (PM) on Facebook for your copy.