NEWS: To Fight Tick-Borne Disease, Someone Has To Catch Ticks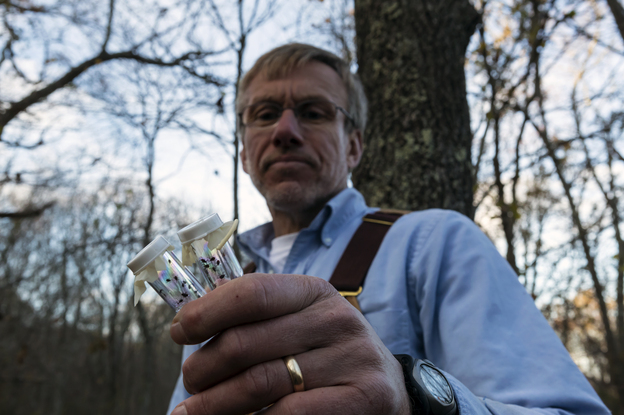 National Public Radio features Dr. Thomas Mather, who last year caught 15,000 deer ticks for research purposes.
From NPR, Nov. 27, 2012
by Bradley Campbell
Most people try to avoid ticks. But not Tom Mather.
The University of Rhode Island researcher goes out of his way to find them.
He looks for deer ticks — poppy seed-sized skin burrowers — in the woods of southern Rhode Island. These are the teeny-tiny carriers of Lyme disease, an illness that can lead to symptoms ranging from nasty rashes to memory loss.
Mather's not having much trouble finding deer ticks. In fact, he just might be the best deer tick collector in the country. He caught 15,000 of them last year.